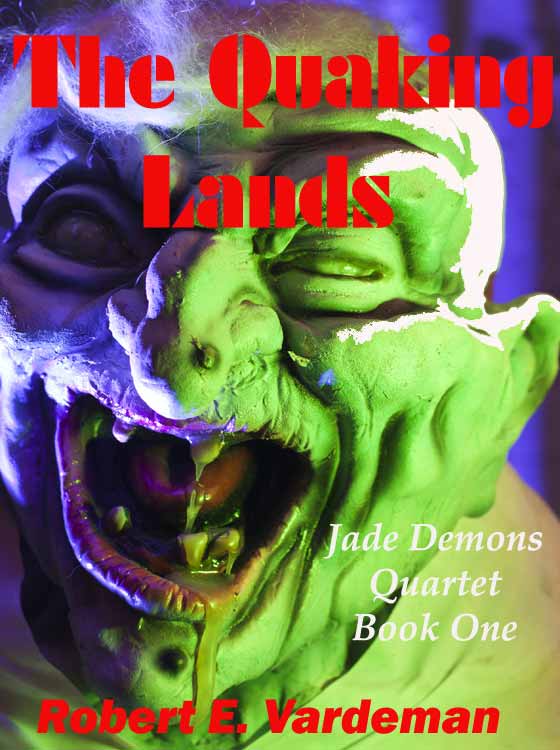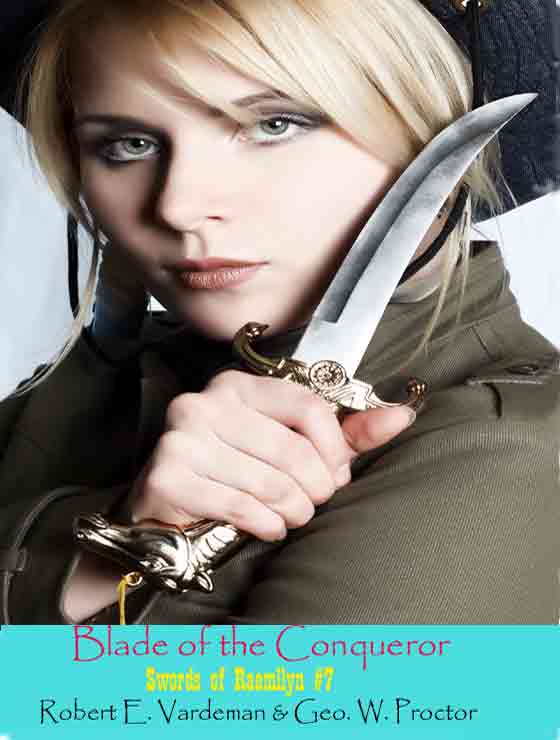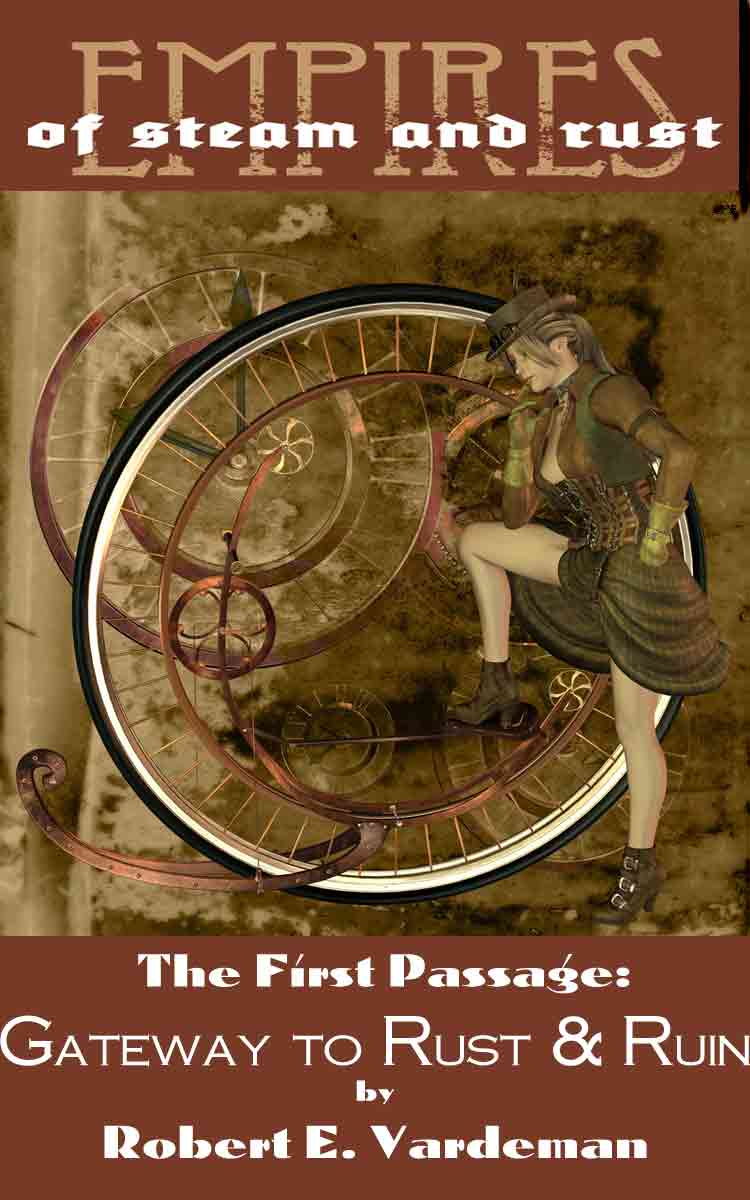 Click on the covers for more infomation
Welcome to the Cenotaph Road website,
Robert E. Vardeman proprietor
This time around the bestsellers over the past week on Amazon. Keep buying! I'll keep writing. It's a promise. Sales have been the best of the year, but you can make me a happy(happier) camper by going after other titles.
Some weeks are fine. Others so-so. This past week has been living hell. Things are looking up but I never, ever, want to go through again what I did this week. In the midst of all that some nice things happening. Finished cover for the Jade Demons Quartet is superb. This will get the book put up in a week. I only need a few tweaks (and a twerk) inside. Yesterday I attended Max Evans' 90th birthday party. Crowded, lots of people I knew and talked to. Congratulated Max and then went on my way. Back for a 3rd viewing at the Scott & Scott outdoor theater. This week's showing was a Czech movie from 1963 titled Icarus. Some horrible gaffes but overall a surprisingly good movie with non-traditional space opera surprises.
The weather has been stunning. Last night under the stars was perfect. Yesterday a tad on the warm side but definitely autumn in the air. My time of year.
Is there anyone out there familiar with Zen cart? Drop me a line.
It has taken long timne (ok, a couple years) to get the Jade Demons books ready to put up as ebooks. The waiting is over. I have a great cover by Mike McAfee and worked out details of putting in hyperlink tables of contents in a 4 book file. I am really old school and finally decided on nested do-loops. I am sure that term means nothing now, but it did back in Fortran and Basic days.
Theatrical movies: None. Sin City next week.
Follow me on Twitter It's the small things in life... Or at least the 140 character ones.
Blog banter. Summer blahs. Nothing nudging me in that direction.
Empires of Steam and Rust! See Sarah Bartsch's Unforeseen. A tour of Japan through the eyes of a woman samurai. Not to be missed.
My e-books on the catalog page. Great stuff. Really.
iPad viewing: The Magician, a Chinese movie that might be considered magical realism. Also dipping back into the Inspector Morse followup, Lewis. Not great but good for killing time other than by working it to death.
iPad reading: Almost done with with Gene Wolf and Jean Rabe's Cauldron.
Regular cable stuff: Missed the last couple Hell On Wheels so have to pick up on them using the iPad. A&E cancelling Longmire makes no sense since it is their highest rated show. Lots of good, new plotlines gone begging now that the "her death was murder, not cancer" is done. With things the way they are these days, it might find a new home with Amazon or Netflix. I hope so.
Go here for the finest in fantasy, sword & sorcery fiction (and sf and mysteries and...) And in the for-free mode on my store, look in on a story from along the Cenotaph Road. White Fur.
Sample "The Cloud Train" here from the anthology 4 Lives.
Select from The Cenotaph Road Store!
The complete Accursed trilogy!
$9.99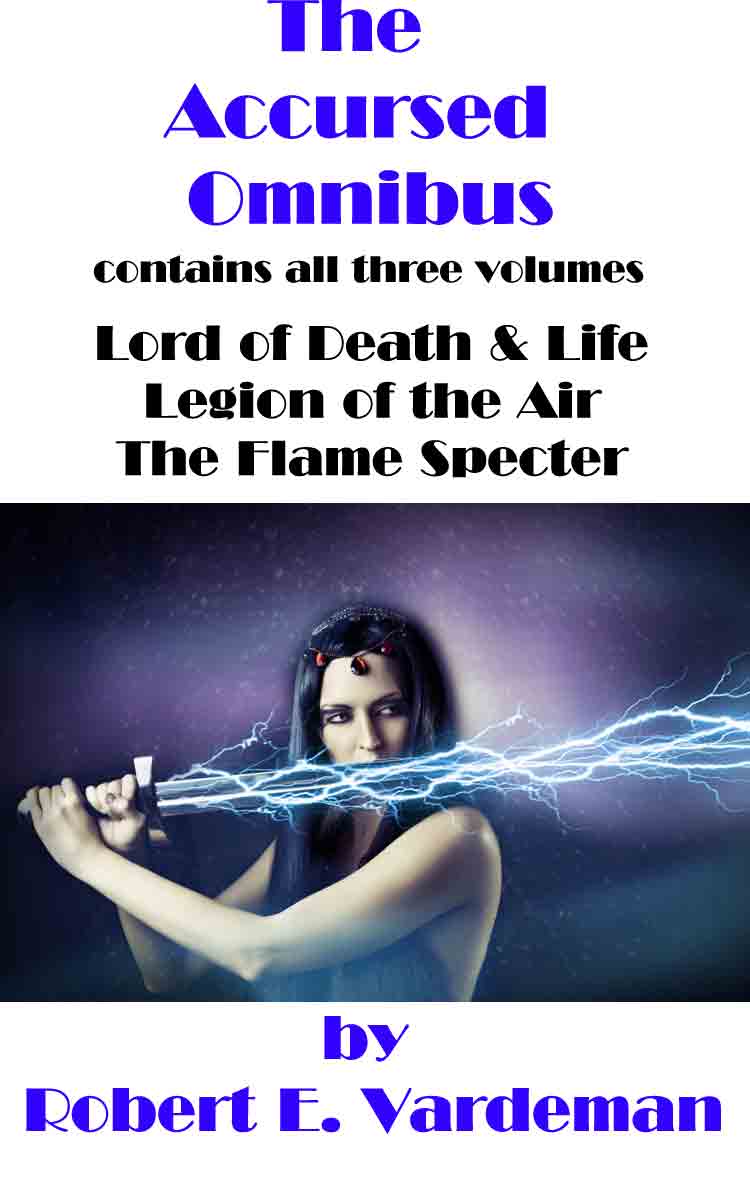 For my other online fiction, check out my CATALOG page or go straight to Amazon for both Kindle and print.
About the site. What follows is a glimpse at the science fiction and fantasy writing I've done, including the Cenotaph Road series, God of War™, Star Trek™ and BattleTech™/ MechWarrior™, Vor:The Maelstrom™, Crimson Skies™, Pathfinder™, Traveller™, what is current, and what might be forthcoming VIPub (Vertically Integrated Publishing) . Be sure to go to the Store link for free fiction and print and e-book publishing. Read ole Karl Lassiter's 2009 NM Book Award nominated novel, Drifter or the 2011 Scribe Award nominated God of War. Don't overlook the 2011 NM Book Award and WF Peacemaker nominee for best novel , Sonora Noose. Or the 2012 nominee for best anthology, Golden Reflections. Or the 2013 nominated China Jack.
Enjoy!

---