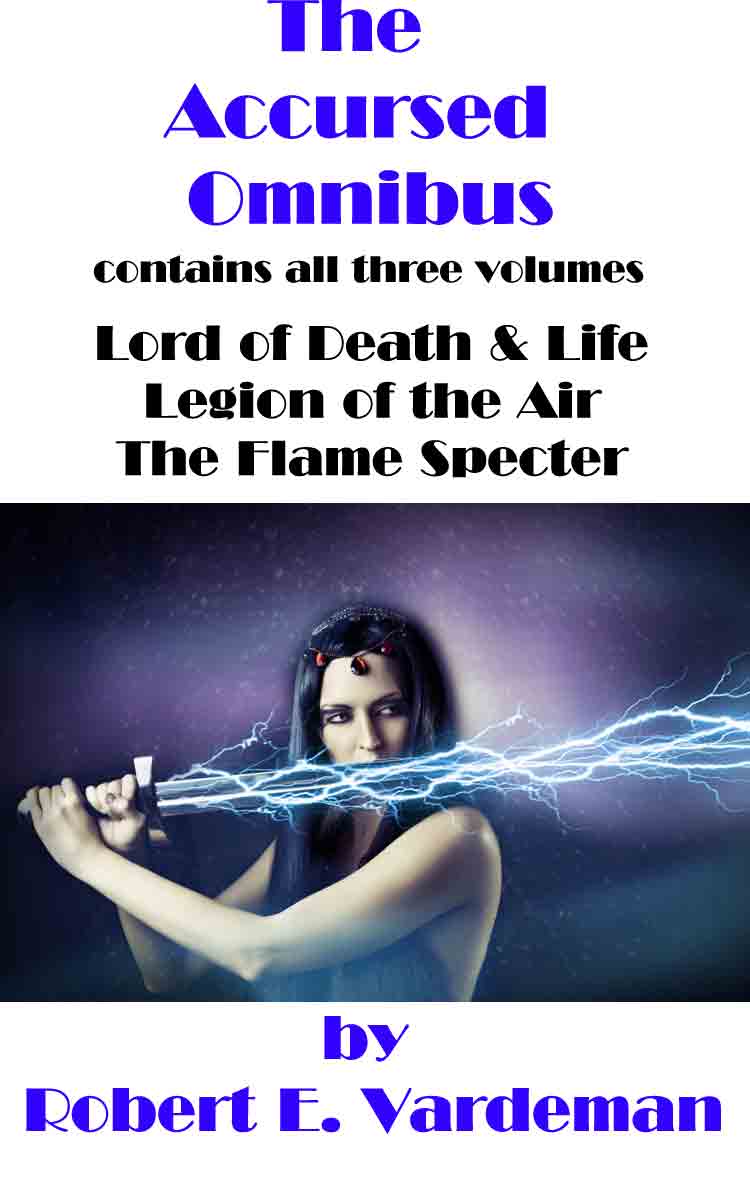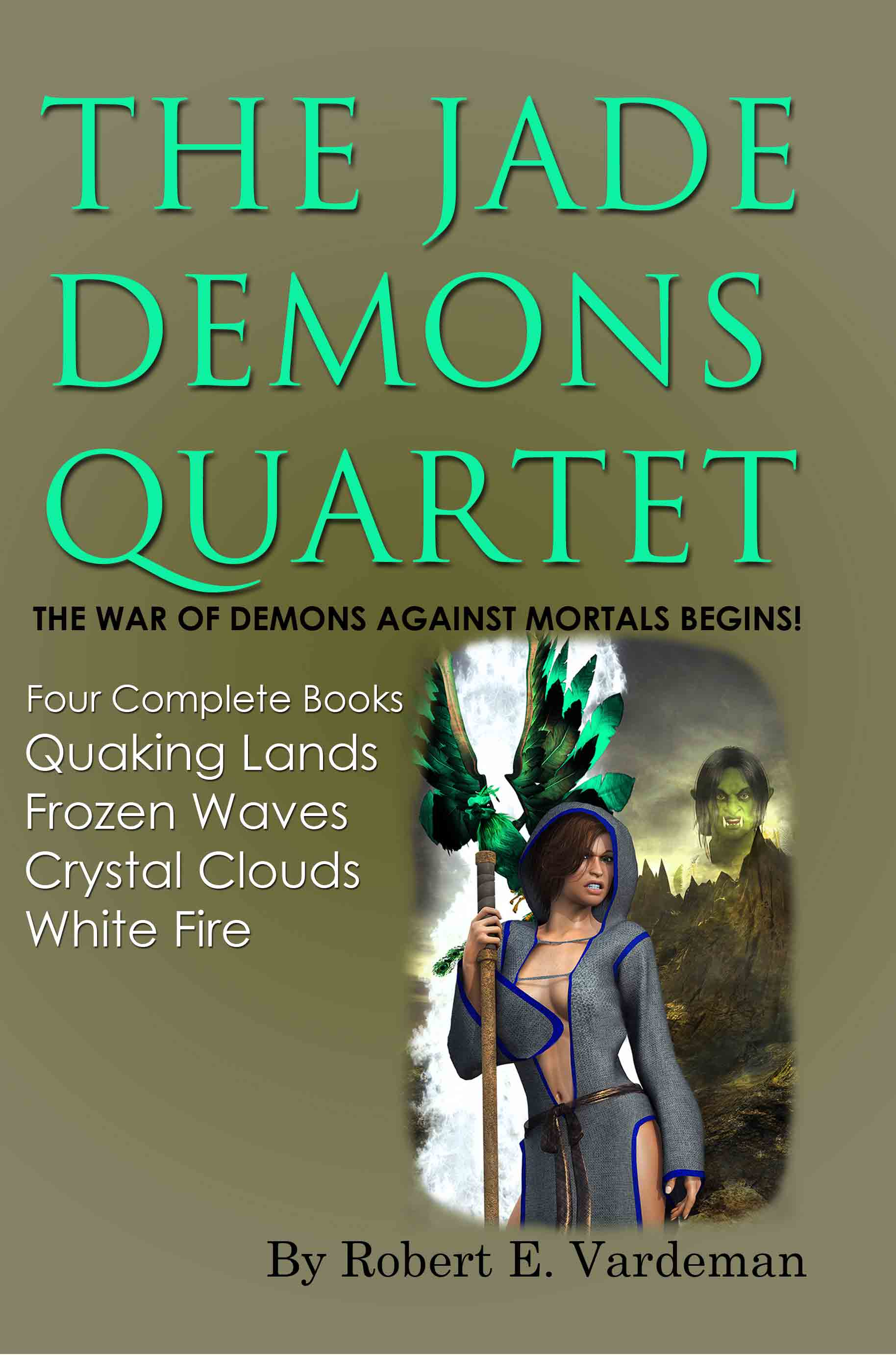 Click on the covers for more infomation
Welcome to the Cenotaph Road website,
Robert E. Vardeman proprietor
Fantasy. Oodles of fantasy. Two of the titles can be found on my newly renovated online store. Give it a spin. Looks good, sells great fiction!
Over the next month or two I will be adding titles to the online store, as well as updating some of the existing titles since ebook tech has changed since many titles were put up quite a few years back. And if you haven't signed up with my mailing list, do so. I want to move from the ZenCart list to MailChimp since it gives you more options as a subscriber.
Just saw that Bill Crider is seriously ill. All the best going out to him. I have loved his stuff ever since we were doing NicK Carter books at the same time in the early '80s. (He did Coyote Connection). His later work covered westerns and mysteries and he is currently president of Western Fictioneers. Here's hoping those folks at MD Anderson work miracles, Bill.
Trail of the Emerald Unicorn is done, all 10k words of it. For a view of what the video might look like, hie on over to Martin Cameron's Patreon site (and sign up. It's worthwhile).
Coming up before the end of the summer is a great space opera anthology, Rockets Red Glare. I'll keep you posted (especially since it has my story, "Jupiter Convergence" in it)
Theatrical movies: Off to see Star Tek tomorrow as a reward for finishing Trail of the Emerald Unicorn.
Follow me on Twitter It's the small things in life... Or at least the 140 character ones.
Blog banter. New stuff after a long time about plotting a series arc.
While you are bouncing around, click the mailing list button above in the banner and learn stuff first hand. No regular schedule on the newsletter, so you won't be inundated. Really.
My e-books on the catalog page. Great stuff.
iPad viewing: Finished Persons Unknown, from 2010. Sort of a low-grade Prisoner with the Illuminati thrown in. Not great. Also finished Stranger Things. Not the greatest ever but worth spending a few hours watching.
Major time sink on the horizon. Aug 9 No Man's Sky is slated for release. This is one video game that looks like a, excuse the expression, game changer in the way it is structured. Every planet is unique because it is generated only when you land on it.
iPad reading: Almost finished with #5 in the Travis McGee series. Not much time for pleasure reading.
Dead tree reading: Doctors in Gray about Confederate Civil War surgeons. Interesting that the Union's prison camps were almost as bad as Andersonville. Almost meaning 22% death rather than 25%. The winner gets to write history (and in the doing, forget Elmira--or Hellmira, as the survivors called it).
Saw Welcome to Night Vale at the Kimo downtown. The cast looks nothing like I expected. "Ghost Story" was a clever use of the Night Vale background and interestingly structured to tease with every pause. If they come near you, go.
Go here for the finest in fantasy, sword & sorcery fiction (and sf and mysteries and...) And in the for-free mode on my store, look in on a story from along the Cenotaph Road. White Fur.
Sample "The Cloud Train" here from the anthology 4 Lives.
Select from The Cenotaph Road Store!
Free!
A pulp adventure in Mayan jungles
White Fur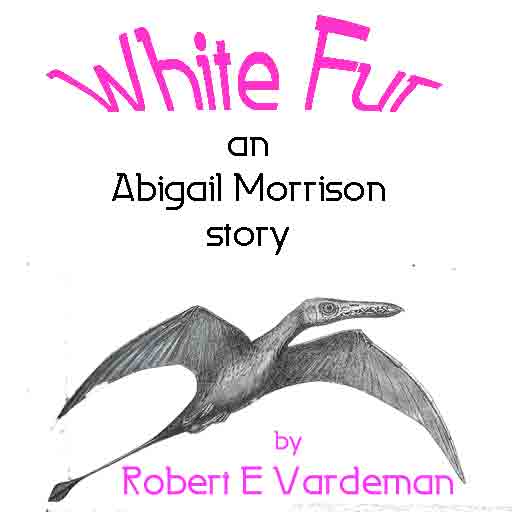 For my other online fiction, check out my CATALOG page or go straight to Amazon for both Kindle and print.
About the site. What follows is a glimpse at the science fiction and fantasy writing I've done, including the Cenotaph Road series, God of War™, Star Trek™ and BattleTech™/ MechWarrior™, Vor:The Maelstrom™, Crimson Skies™, Pathfinder™, Traveller™, what is current, and what might be forthcoming VIPub (Vertically Integrated Publishing) . Be sure to go to the Store link for free fiction and print and e-book publishing. Read ole Karl Lassiter's 2009 NM Book Award nominated novel, Drifter or the 2011 Scribe Award nominated God of War. Don't overlook the 2011 NM Book Award and WF Peacemaker nominee for best novel , Sonora Noose. Or the 2012 nominee for best anthology, Golden Reflections. Or the 2013 nominated China Jack. And 2014 the Fate of the Kinunir.
Enjoy!

---