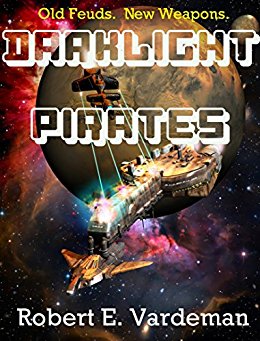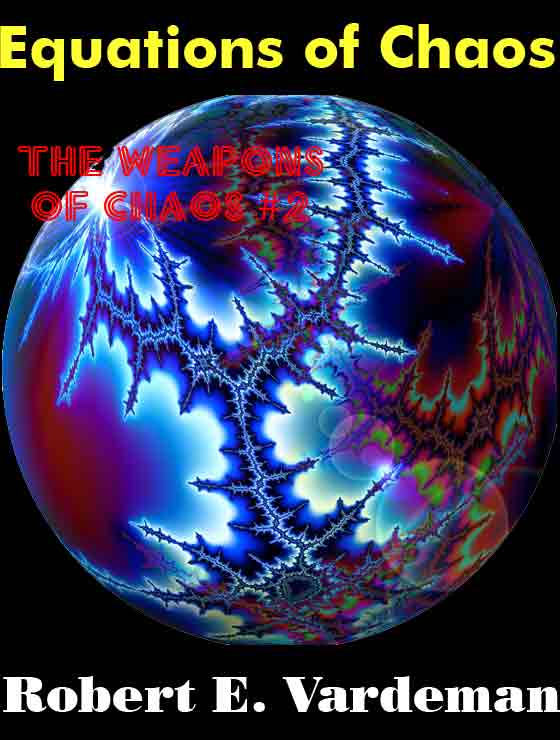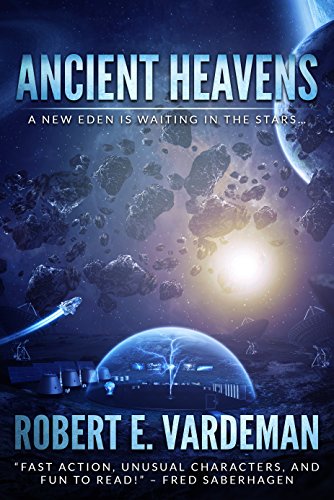 Click on the covers for more infomation
Welcome to the Cenotaph Road website,
Robert E. Vardeman proprietor
Space opera this week. Thud and blunder along the spaceways. Fun. Sweeping, epic space stuff. Give it a try. You'll especially like the first title, and the price is right.
A week of steampunkedness. Finished week 12's episode of Millard Fillmore, Master of Steam. We are going to launch very soon. Martin Cameron is working on the illos now. Check it all out on our Patreon site.
Working on the final ASU ms. Reading fine so far and I'm better than half through.
Theatrical movies: Spider-man suprised me by not being as bad as it could have been. Almost fun, but the popcorn gave it a run for its money. Have heard fabulous things about Dunkirk and to see it in IMAX. There's a baby IMAX here in town, but I will wait a few weeks for the crowds to die down before heading out. Yes, I enjoy sitting alone (or almost so) in a theater, like the big Hollywood mongrels. Kiki's Delivery Service is up tomorrow night. Atomic Blonde next. Love that title. And Charlize Theron fits the title well. Radioactive.
Follow me on Twitter It's the small things in life... Or at least the 140 character ones.
Blog banter. Newer stuff about something. If I get to it this week.
My e-books on the catalog page. Great stuff.
iPad viewing: oddly enough, nothing.
iPad reading: Man of Bronze purports to be a better-written (ie, bowdlerization) version of the first Doc Savage. Maybe so but I am rewriting it mentally as I read. In an attempt to modernize, the effort has ruined the charm and missed Doc's character. Let sleeping pulps lie.
Gohere for the finest in fantasy, sword & sorcery fiction (and sf and mysteries and...) And in the for-free mode on my store, look in on a story White Fur.
Sample "The Cloud Train" here from the anthology 4 Lives.
Select from The Cenotaph Road Store
Para-science killers!
$4.99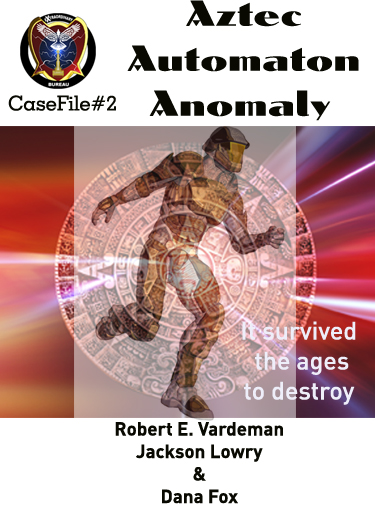 For my other online fiction, check out my CATALOG page or go straight to Amazon for both Kindle and print.
About the site. What follows is a glimpse at the science fiction and fantasy writing I've done, including the Cenotaph Road series, God of War™, Star Trek™ and BattleTech™/ MechWarrior™, Vor:The Maelstrom™, Crimson Skies™, Pathfinder™, Traveller™, what is current, and what might be forthcoming VIPub (Vertically Integrated Publishing) . Be sure to go to the Store link for free fiction and print and e-book publishing. Read ole Karl Lassiter's 2009 NM Book Award nominated novel, Drifter or the 2011 Scribe Award nominated God of War. Don't overlook the 2011 NM Book Award and WF Peacemaker nominee for best novel , Sonora Noose. Or the 2012 nominee for best anthology, Golden Reflections. Or the 2013 nominated China Jack, 2014 the Fate of the Kinunir and 2016 The Burning Man Anomaly. 2017 Western Fictioneers Lifetime Achievement.
Enjoy!

---