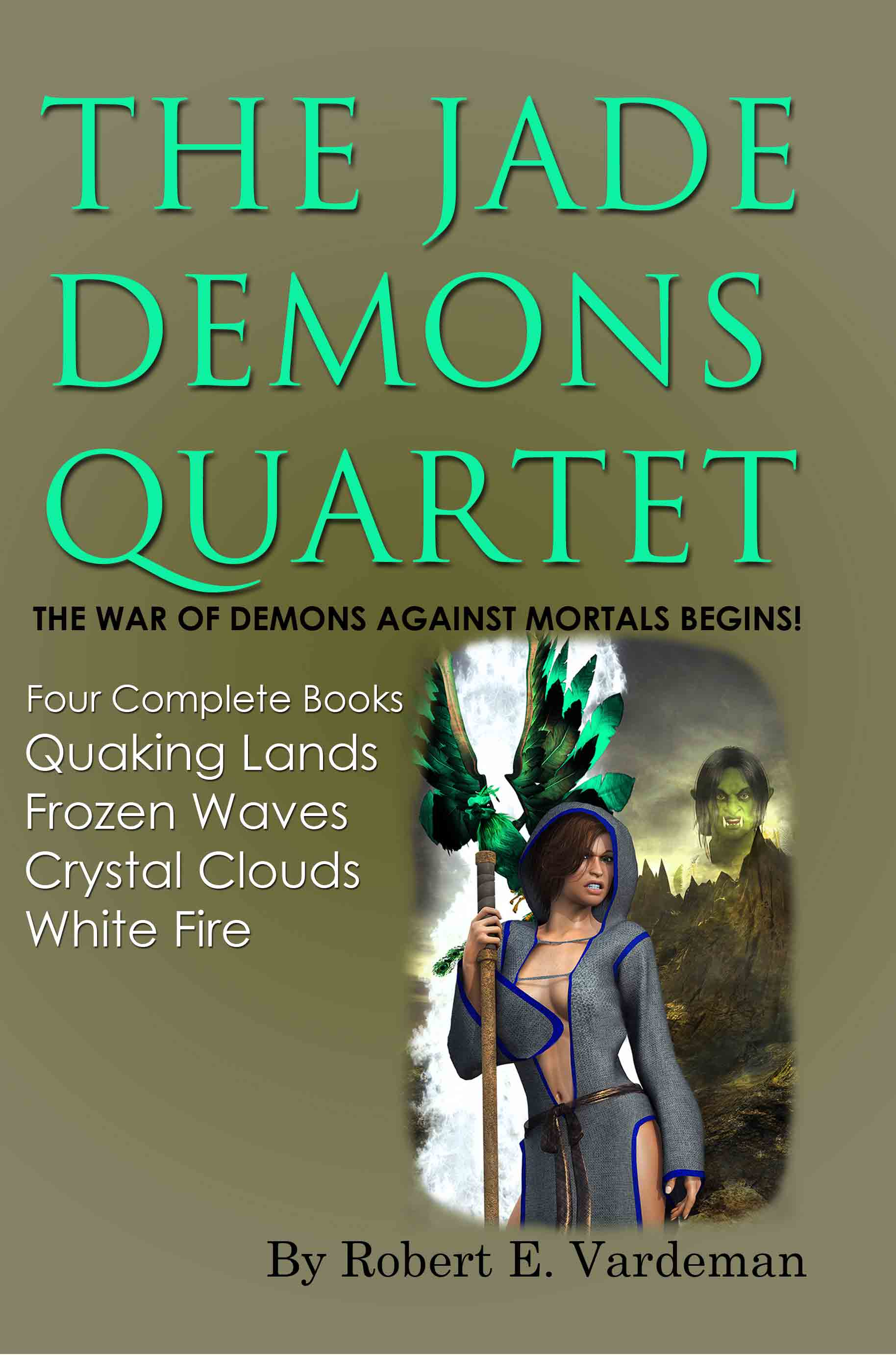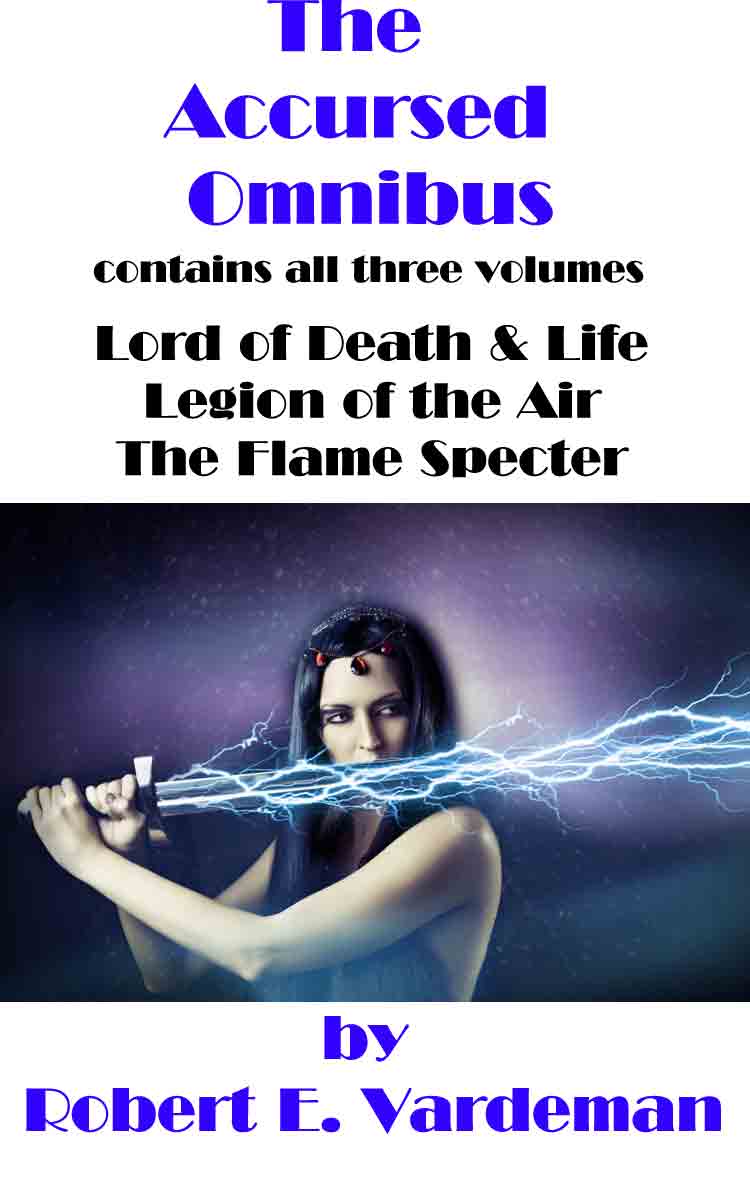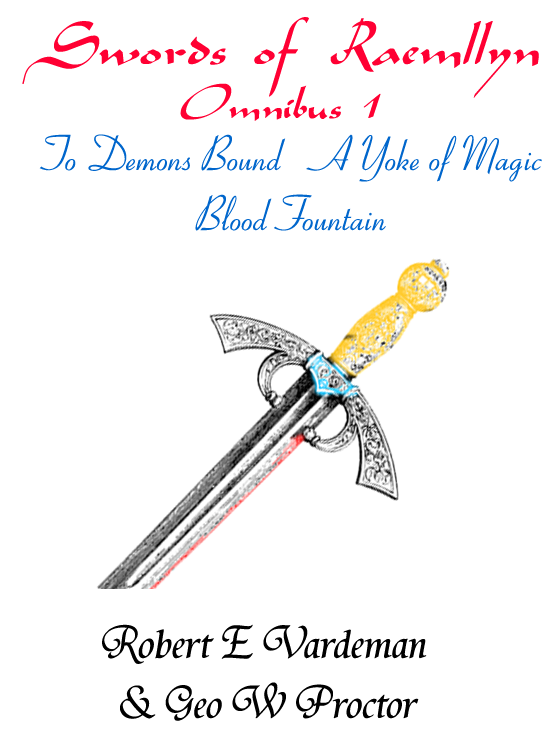 Click on the covers for more infomation
Welcome to the Cenotaph Road website,
Robert E. Vardeman proprietor
Ten fantasy novels for less than $30. Yup, fabulous fantasy reading for under $3 per book. Go for it now! Winter days need excitment like these omnibuses.
Still working to get programs from XP to Win 7 machine. Futility abounds. Many of my most useful programs won't work in Win 7. I am almost tempted to keep working on the old machine but the need for updated online security pushes me toward the new machine. But this is a red herring in some ways to explain why I haven't been working as hard as I should. Still got chapts to go on the space opera. Only got a few pages done yesterday. Have a new project writing a biography. Ghosting it, I am, but the pay is very good. And I need to get in touch with a comics guy about work there. I had thought to hear earlier this month and haven't. Lots to do, no willpower to do it. This is not a good way to bounce into 2015.
A new title, part of the Blaze! western series, will be released in March. Six-gun Wedding by Jackson Lowry attempts to fill the void left by the demise announced a year ago of all the adult western series. The ultimate, final, that's all folks, Jake Logan was in November, Slocum's Silver Burden. Check it out, then look up the new kid on the block, Blaze! on Amazon. The first 3 series titles by western writers you've known and loved over the years.
Xmas tree comes down by Twelfth Night. Many presents unopened waiting for my son to visit in a few days. So, in a way, Christmas will start the New Year. Lots of parties (3 in one week is a lot for me, at least) and devoured too much good food at every one of them. Not a NY's resolution--ongoing. Lose at least 10 lbs. After Twelfth Night it will be easier. Time then to focus on work, too. Strange how food and work go hand in hand. The cats tell me that, too.
Is there anyone out there familiar with Zen cart? Drop me a line. Really. Please.
Theatrical movies, none. Inherent Vice might open in town in a couple weeks. Nothing else of real interest.
Follow me on Twitter It's the small things in life... Or at least the 140 character ones.
Empires of Steam and Rust! Great news. ESR was part of a Kickstarter project and is featured as a scenario in a RPG from Lester Smith. Steve Sullivan did great work getting it ready to go. Check out his ESR novel Heart of Steam and Rust.
My e-books on the catalog page. Great stuff. Really.
iPad viewing: Did not much like Broadchurch. The Brits do love their pedophiles. I don't and the ending was truly bleak. Marco Polo kinda sucked. They should either have gotten an actor for the title role or written him some decent dialog. Kublai Khan and the Chancellor were the best characters, and they were the bad guys. Marco was superfluous to their dealings.
iPad reading: A Backed up John by Michael McAfee, the artist who did the Jade Demons cover for me above. A first novel.
Regular cable stuff: The new Librarians is still fun but not in the same way the movies were. The group dynamic is still off. The thief and the mercenary are the weakest links, the thief just not fitting in at all for me.
Here's wishing everyone a most prosperous and healthy 2015.
Go here for the finest in fantasy, sword & sorcery fiction (and sf and mysteries and...) And in the for-free mode on my store, look in on a story from along the Cenotaph Road. White Fur.
Sample "The Cloud Train" here from the anthology 4 Lives.
Select from The Cenotaph Road Store!
Sexy spy action!
Only $4.99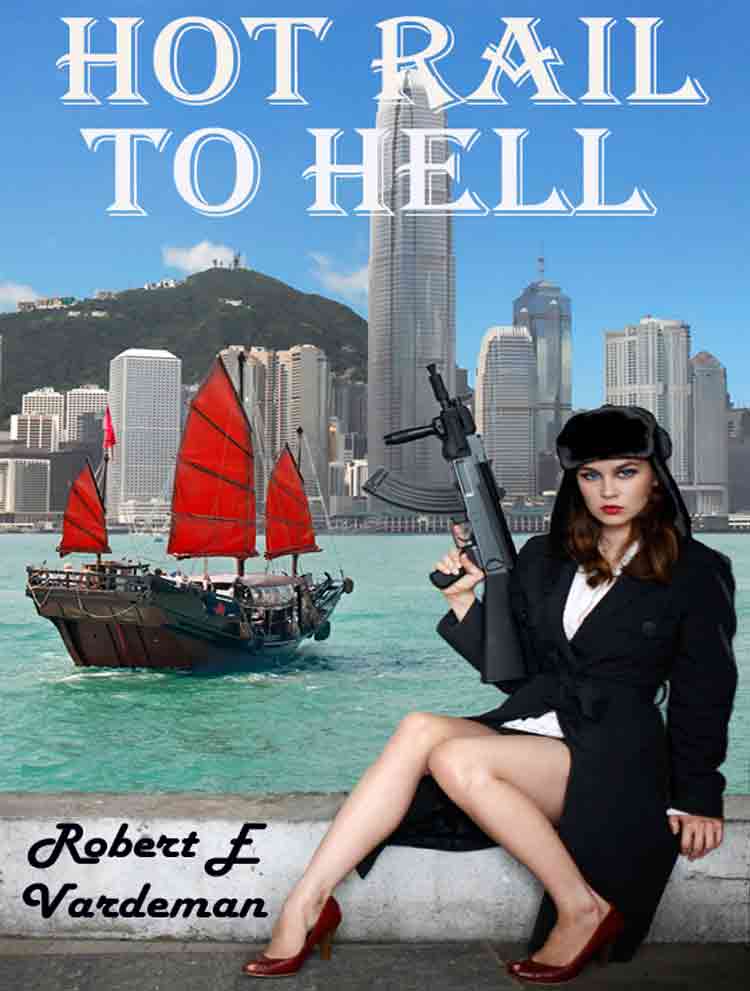 For my other online fiction, check out my CATALOG page or go straight to Amazon for both Kindle and print.
About the site. What follows is a glimpse at the science fiction and fantasy writing I've done, including the Cenotaph Road series, God of War™, Star Trek™ and BattleTech™/ MechWarrior™, Vor:The Maelstrom™, Crimson Skies™, Pathfinder™, Traveller™, what is current, and what might be forthcoming VIPub (Vertically Integrated Publishing) . Be sure to go to the Store link for free fiction and print and e-book publishing. Read ole Karl Lassiter's 2009 NM Book Award nominated novel, Drifter or the 2011 Scribe Award nominated God of War. Don't overlook the 2011 NM Book Award and WF Peacemaker nominee for best novel , Sonora Noose. Or the 2012 nominee for best anthology, Golden Reflections. Or the 2013 nominated China Jack. And now in 2014 the Fate of the Kinunir.
Enjoy!

---