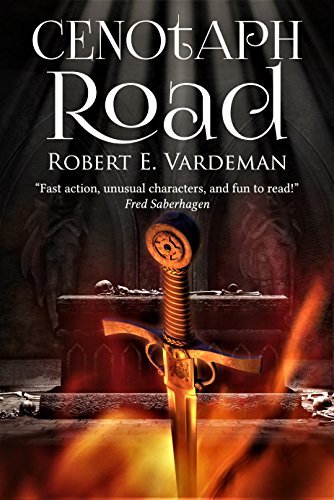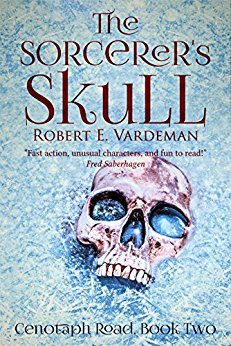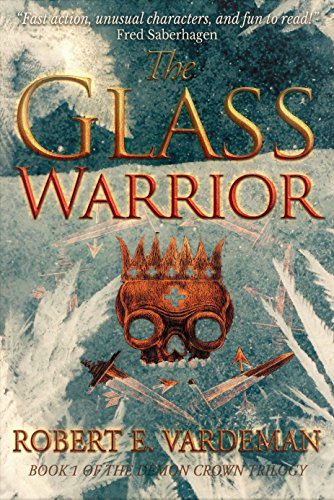 Click on the covers for more infomation
Welcome to the Cenotaph Road website,
Robert E. Vardeman proprietor
The wild success of the Amazon offering on Cenotaph Road surprised me. It reached #2 on fantasy list, #3 on sf and #3 on thriller. And it hit #1/#2 in Germany. Right now it has a special price of $0.99. Give it a read. For that price, it's a steal. Then go on to the second book in the series, Sorcerer's Skull. And another trilogy is almost complete--you've got Glass Warrior and Phantoms on the Wind on Amazon. A Symphony of Storms will be along soon.
Work was interrupted this week by need to find tax stuff. Did I find tax stuff, you ask? Don't ask. Screaming only caused the cats to move elsewhere so they could nap in peace. Every year gets more complex. I doubt the flat tax or fair tax would alleviate one iota of trouble, either.
The fiction for the first issue of Major Arcanium Gazette is done. I am coming close to getting everything in line for the second issue while Martin Cameron finishes the tons of illos for the stories. I especially like the zeps, of course, but he's done a great job capturing Virginia Dare and This Horse (you'll have to read Millard Fillmore, Master of Steam for details)
Got word that I'd made the cut getting in for the 2nd Albq Museum autographing this November. Only 25 authors across the spectrum of everyone in NM. Last year they had David Morrell and Anne Hillerman headlining. Heady company, indeed. I'll be there with my westerns, sf and, fingers crossed, lots of steampunk. More as we get closer, but circle Nov 11 on your calendars now (unless you have an iPad. Then just highlight it. Don't use a crayon or pen--it ruins the screen).
I need to verify due dates for another Wolf Creek story featuring slimy ole Wil Marsh.
Theatrical movies: Skull Island was everything I could have hoped for. It even had a strong story with Samuel L. Jackson vs Kong. Since there will be a Kong vs Godzilla movie in the future, how that fight came out wasn't in doubt. Superb closeup work on Kong, not so much for distance shots. Peculiar. Waiting for Ghost in the Shell.
Follow me on Twitter It's the small things in life... Or at least the 140 character ones.
Blog banter. New stuff after a long time about launching a new magazine.
My e-books on the catalog page. Great stuff.
iPad viewing: Binged on Iron Fist. Enjoyed it. But where did that incredibly original idea of an orphaned billionaire lost in the Orient who learns martial arts and returns to fight not only bad guys but others in his company come from? Pretty identical to Arrow, Batman, Shadow--which ones am I missing? The people in the show make it worth watching. I am fascinated with what they've done with the Joy character. And Madam Gao is a worthy bad guy.
iPad reading: Sarah Barstch's latest, not sure when it will be released.
here for the finest in fantasy, sword & sorcery fiction (and sf and mysteries and...) And in the for-free mode on my store, look in on a story White Fur.
Sample "The Cloud Train" here from the anthology 4 Lives.
Select from The Cenotaph Road Store!
Ancient evil!
The job you should never want!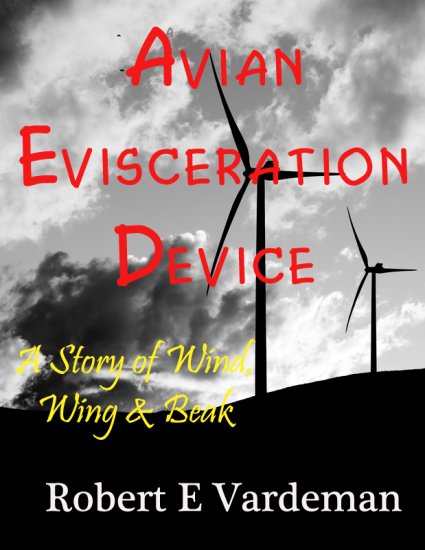 For my other online fiction, check out my CATALOG page or go straight to Amazon for both Kindle and print.
About the site. What follows is a glimpse at the science fiction and fantasy writing I've done, including the Cenotaph Road series, God of War™, Star Trek™ and BattleTech™/ MechWarrior™, Vor:The Maelstrom™, Crimson Skies™, Pathfinder™, Traveller™, what is current, and what might be forthcoming VIPub (Vertically Integrated Publishing) . Be sure to go to the Store link for free fiction and print and e-book publishing. Read ole Karl Lassiter's 2009 NM Book Award nominated novel, Drifter or the 2011 Scribe Award nominated God of War. Don't overlook the 2011 NM Book Award and WF Peacemaker nominee for best novel , Sonora Noose. Or the 2012 nominee for best anthology, Golden Reflections. Or the 2013 nominated China Jack, 2014 the Fate of the Kinunir and 2016 The Burning Man Anomaly.
Enjoy!

---