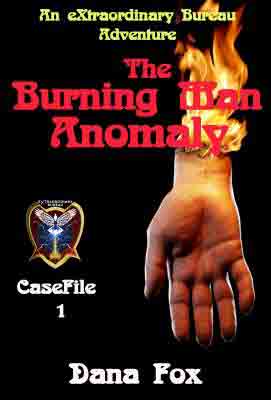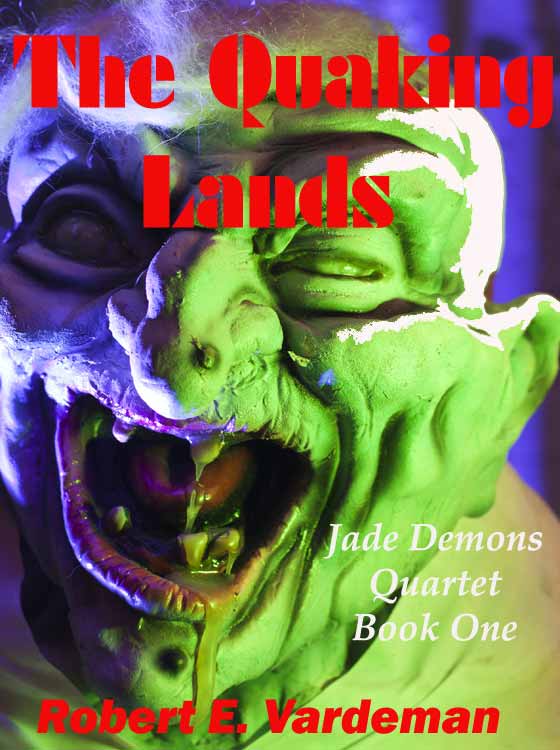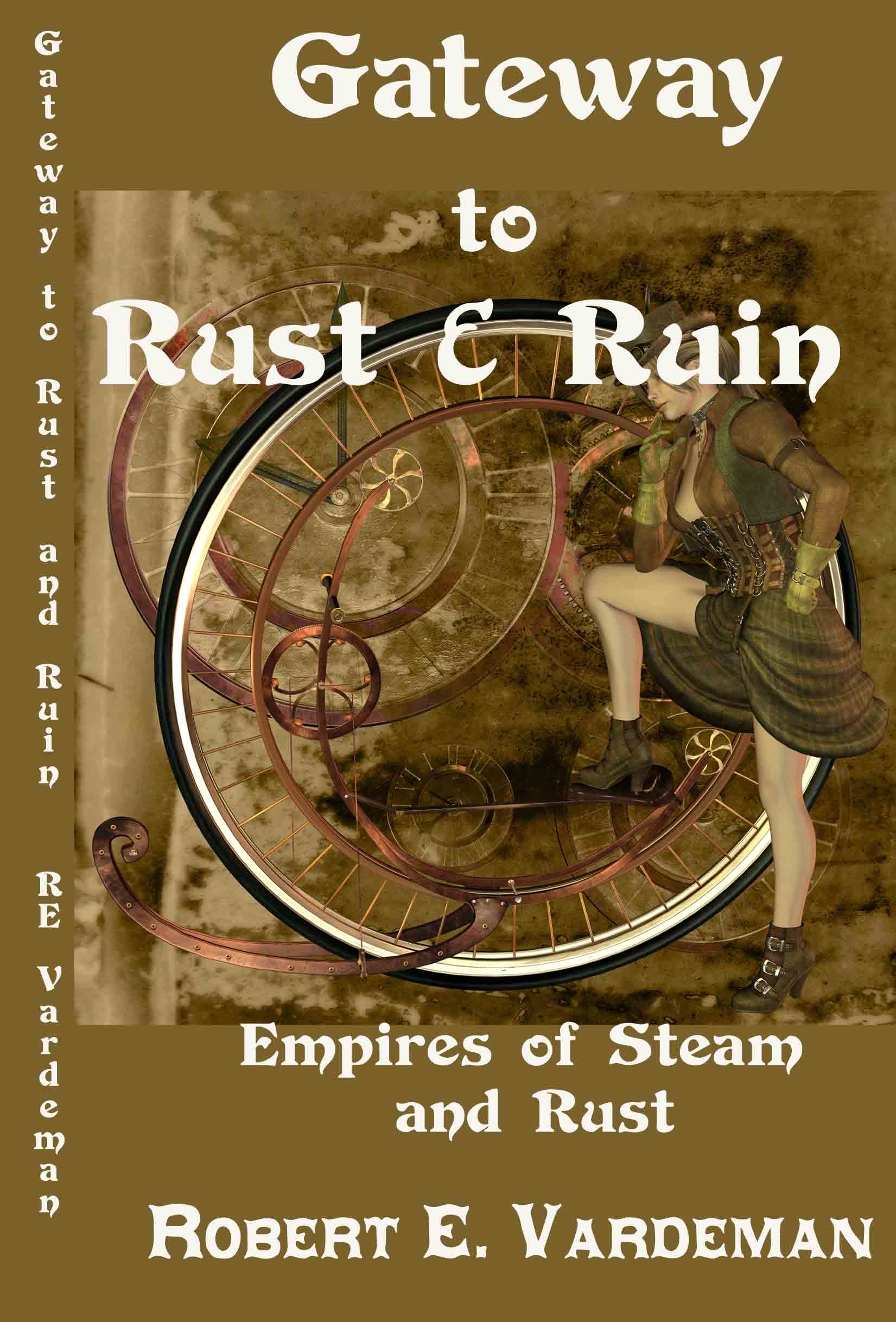 Click on the covers for more infomation
Welcome to the Cenotaph Road website,
Robert E. Vardeman proprietor
Check out The Burning Man Anomaly and then move on to some nifty heroic fantasy and finally a touch of steampunk. The perfect way to finish off a hot summer--with hot hot hot reading material!
The week has been spent cleaning closets and shredding old papers. Two huge bins full of paper and still no end in sight. I will keep going. I intend to see the floor in some places in the closet, but I have 30 years of accumulation to fight against. Coming up in a couple weeks now is, glory be, Bubonicon and my Manzano HS reunion. Wish I could clone myself but am going to do my best for a single soul to do both.
Much work being done on getting talks prepped for not only a Southwest Writers Group on Sept 5 but also 4 different classes to be taught at ASU next year.
Second month of being awards chair for the Western Fictoneers Peacemaker Award is winding down. Need to follow up on 2 entrants not getting appropriate copies to the judges. Otherwise, this is looking like a strong year for the awards.
Since my Traveller book is no longer available through the usual channels, you can get a print copy (no ebook) from my store for a limited time (until my stock runs out. $15 plus shipping.)
Theatrical movies, Mission Impossible. OK movie with enough car chases and things blowing up. Kinda generic as opposed to specifically MI, but the movie has legs. After 3 weeks, only NWA's Compton nudged it out of #1. From the poor showing, the Man From UNCLE isn't likely to be all that great but will give it a spin this week.
Follow me on Twitter It's the small things in life... Or at least the 140 character ones.
Blog banter. New stuff after a long time about plotting a series arc.
Empires of Steam and Rust! Great news. ESR is featured as a scenario in a RPG from Lester Smith. Steve Sullivan did great work getting it ready to go. Check out his ESR novel Heart of Steam and Rust.
My e-books on the catalog page. Great stuff. Really.
iPad viewing: Inspector Morse has new seasons up. Fun and diverting. Finished True Dectective. Very pedestrian ending and not worth the effort getting there. Should go back and rewatch the first one. And, reflecting on it, this season was a waste of time.
iPad reading: Started a Spider book, reprint from the '40s. He faces off against the evial bad guy villain, The Fly.
Regular cable stuff: Face Off looks better. Hell on Wheels lives up to its Joe Bob Briggs' rep of anyone can die at any time.
Go here for the finest in fantasy, sword & sorcery fiction (and sf and mysteries and...) And in the for-free mode on my store, look in on a story from along the Cenotaph Road. White Fur.
Sample "The Cloud Train" here from the anthology 4 Lives.
Select from The Cenotaph Road Store!
Free!
"Me and Mr. Jones" from the collection
Desert Bob's Reptile Ranch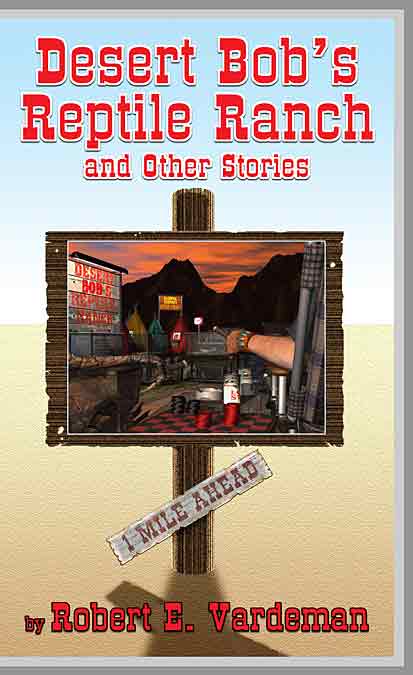 For my other online fiction, check out my CATALOG page or go straight to Amazon for both Kindle and print.
About the site. What follows is a glimpse at the science fiction and fantasy writing I've done, including the Cenotaph Road series, God of War™, Star Trek™ and BattleTech™/ MechWarrior™, Vor:The Maelstrom™, Crimson Skies™, Pathfinder™, Traveller™, what is current, and what might be forthcoming VIPub (Vertically Integrated Publishing) . Be sure to go to the Store link for free fiction and print and e-book publishing. Read ole Karl Lassiter's 2009 NM Book Award nominated novel, Drifter or the 2011 Scribe Award nominated God of War. Don't overlook the 2011 NM Book Award and WF Peacemaker nominee for best novel , Sonora Noose. Or the 2012 nominee for best anthology, Golden Reflections. Or the 2013 nominated China Jack. And 2014 the Fate of the Kinunir.
Enjoy!

---