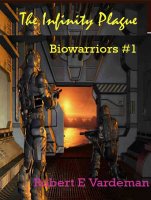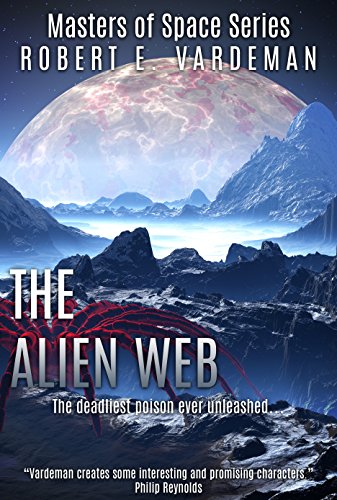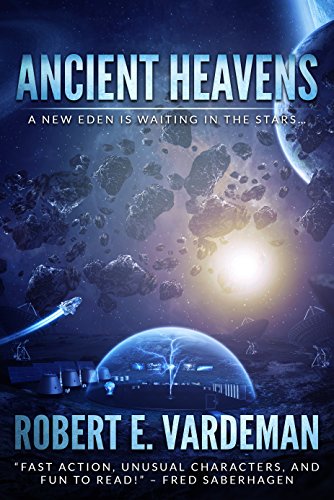 Click on the covers for more infomation
Welcome to the Cenotaph Road website,
Robert E. Vardeman proprietor
SF! Sci-fi! Science fiction! From space opera series to a standalone novel dealing with colonizatiopn and relativity. Good reads, one and all. Check them out for some pleasant (exciting!) summertime reading.
A couple weeks to go on the fantasy football magazines. The light at the end of the tunnel might not be a freight train but the full lightness of day. When the mags are behind me, it's full tilt on the steampunk since the western is completed and sent off. Lots of projects ahead that can fill the rest of the year, including another western (I know, I want to get away from westerns and more into sf again, but this one...this one's intriguing).
Ahead next Saturday is the annual CESE (Coalition for Excellence in Science Education) meeting. Frank Etscorn is speaker, he who invented the transdermal patch.
I should know better. And I do. I did it anyway. I volunteered to be a judge for the 2018 Western Fictioneers Peacemaker Awards in the short story category. More on that as the year unfolds.
Not sure about this but was contacted about appearing at next month's Wizard Con here in town. They asked, I said yes and asked questions ... and maybe scared them off. More when I hear back (if I do). There is always Bubonicon coming up in a mere 2 months. I don't know how it is possible to have such a short year, but I am glad Bcon is such a good marker.
Theatrical movies: Nothing. Nothing on the horizon except possibly Baby Driver. The trailer made it look pretty spectacular as far as driving goes. But seeing it depends on time and mood. A couple definites are Kiki's Delivery Service and My Friend Totoro on the big screen. Love it that Studio Ghibli is seeing a renascence (because of Miazaki's "unretirement") But do I want to see the new Hollywood flicks? Not so much.
Follow me on Twitter It's the small things in life... Or at least the 140 character ones.
Blog banter. Newer stuff about something. Writing?
My e-books on the catalog page. Great stuff.
iPad viewing: Two episodes of Angie Tribeca. I suspect this one is winding down and won't be renewed. A shame since it is actually funny, but it had a good run.
iPad reading: Will Murray's Pat Savage book done. It didn't resonate with me. Started the Doc Savage/Shadow mashup. It's going better. I need to go back and reread one of the Lester Dent's to see if the style matches. The passive construction and echoing are wearing me down.
iPad listening: Spotify. A group called Ossa Rex is worth your time. Has Colin Malloy of the Decemberists doing "Blackleg Miner" which is great.
Gohere for the finest in fantasy, sword & sorcery fiction (and sf and mysteries and...) And in the for-free mode on my store, look in on a story White Fur.
Sample "The Cloud Train" here from the anthology 4 Lives.
Select from The Cenotaph Road Store
Worldlet Satellite!
$4.99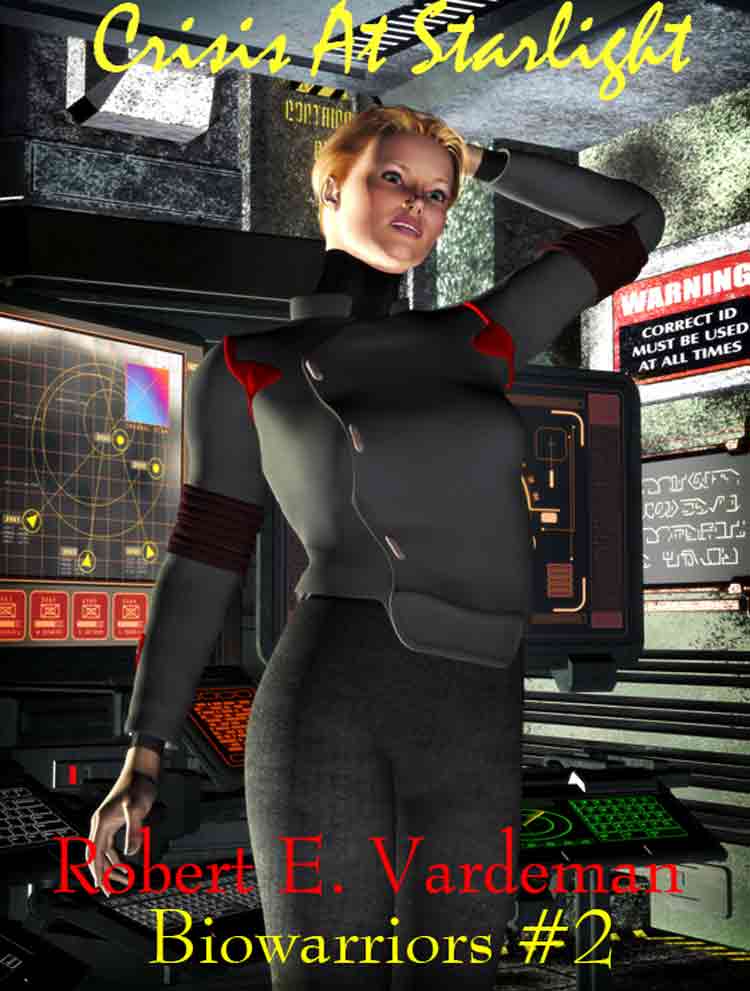 For my other online fiction, check out my CATALOG page or go straight to Amazon for both Kindle and print.
About the site. What follows is a glimpse at the science fiction and fantasy writing I've done, including the Cenotaph Road series, God of War™, Star Trek™ and BattleTech™/ MechWarrior™, Vor:The Maelstrom™, Crimson Skies™, Pathfinder™, Traveller™, what is current, and what might be forthcoming VIPub (Vertically Integrated Publishing) . Be sure to go to the Store link for free fiction and print and e-book publishing. Read ole Karl Lassiter's 2009 NM Book Award nominated novel, Drifter or the 2011 Scribe Award nominated God of War. Don't overlook the 2011 NM Book Award and WF Peacemaker nominee for best novel , Sonora Noose. Or the 2012 nominee for best anthology, Golden Reflections. Or the 2013 nominated China Jack, 2014 the Fate of the Kinunir and 2016 The Burning Man Anomaly. 2017 Western Fictioneers Lifetime Achievement.
Enjoy!

---