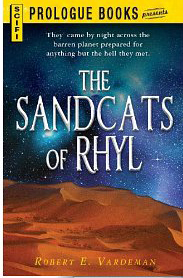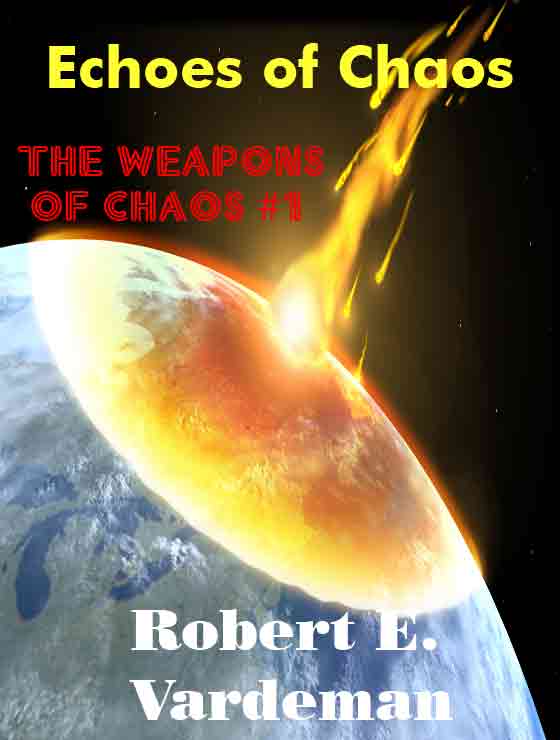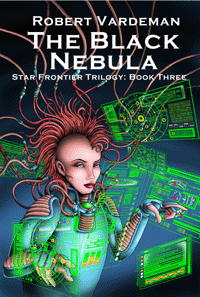 Click on the covers for more infomation
Welcome to the Cenotaph Road website,
Robert E. Vardeman proprietor
Space opera, one and all. Thud and blunder along the spaceways, high adventure and derring-do. You know. The stuff you like to read. Check 'em all out.
Went to the mini-comic con at the Doubletree yesterday. Reminded me of the way old time cons were done, in sort of a we're here, show up way. Lot of cosplay, room stuffed with dealers, pretty crowded when I got there around 1 o'clock. In spite of the crowd, I don't think any dealer was selling much, a reflection of the economy that killed ACE, plus this being a one-off event with no real advertising or track record. But it was fun to wander about, talked with two fans dressed as unicorns who loved (make that loved) my God of War books and even peddled a book courtesy of John and Jen Meyers and taking up some of their table space. Talked some with a delightful artist dressed in a sexy pirate outfit, ran into Pat Rogers and Scott Denning on their way to the Serenity charity event and enjoyed the costume contest, even if I didn't agree with any of the choices (3 was better than 2 who was better than 1 and I wouldn't have had any of them in the finals--shows what I know).
The Aztec Automaton Anomaly synopsis is done and the first chapter written. Going to dig a hole and crawl into it this week to get some words down, but real life always intrudes. Tree guy is coming by this afternoon to tell me how much removing a yucca will cost. HS reunion stuff on tap this week, plus my usual running about. Too many make-work demands coming in, also. I need serious time to get things ready for Bubonicon, and it's not looking as if this is going to happen.
Am giving a talk to the Southwest Writers on Sept 5, 11am on going from the idea to the story. I'm interested to see what I come up with since I have no idea right now. Contract for ASU talk/seminar next year ought to be on the way. Plus the ok has been given on mentoring some more of their writing students at the end of next month.
Since my Traveller book is no longer available through the usual channels, you can get a print copy (no ebook) from my store for a limited time (until my stock runs out. $15 plus shipping.)
Theatrical movies, Mr Holmes is on deck for tomorrow. Antman has received rave reviews but somehow a Paul Rudd movie doesn't move me to go.
Follow me on Twitter It's the small things in life... Or at least the 140 character ones.
Empires of Steam and Rust! Great news. ESR is featured as a scenario in a RPG from Lester Smith. Steve Sullivan did great work getting it ready to go. Check out his ESR novel Heart of Steam and Rust.
My e-books on the catalog page. Great stuff. Really.
iPad viewing: Last Enemy is down to the wire. Love Cummerbund Bandersnatch's versatility as an actor. Also polished off the Warnnicker Trilogy or something like that with Bill Nighy. No idea where to go from here. Boardwalk Empire is most likely since 2 new seasons have been released.
iPad reading: Not much.
Regular cable stuff: Battlebots, of course, and Penn and Teller: Fool Us is a delight. Hell on Wheels' final season began last night. I think Cullen is mellowing in his old age. He didn't shoot the Swede the instant he laid eyes on him. That sets up for the series finale, I am sure.
Go here for the finest in fantasy, sword & sorcery fiction (and sf and mysteries and...) And in the for-free mode on my store, look in on a story from along the Cenotaph Road. White Fur.
Sample "The Cloud Train" here from the anthology 4 Lives.
Select from The Cenotaph Road Store!
Free!
A Mason Barker yarn.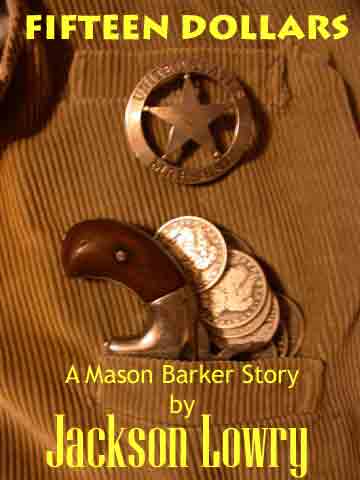 For my other online fiction, check out my CATALOG page or go straight to Amazon for both Kindle and print.
About the site. What follows is a glimpse at the science fiction and fantasy writing I've done, including the Cenotaph Road series, God of War™, Star Trek™ and BattleTech™/ MechWarrior™, Vor:The Maelstrom™, Crimson Skies™, Pathfinder™, Traveller™, what is current, and what might be forthcoming VIPub (Vertically Integrated Publishing) . Be sure to go to the Store link for free fiction and print and e-book publishing. Read ole Karl Lassiter's 2009 NM Book Award nominated novel, Drifter or the 2011 Scribe Award nominated God of War. Don't overlook the 2011 NM Book Award and WF Peacemaker nominee for best novel , Sonora Noose. Or the 2012 nominee for best anthology, Golden Reflections. Or the 2013 nominated China Jack. And 2014 the Fate of the Kinunir.
Enjoy!

---