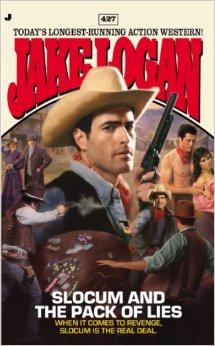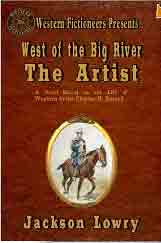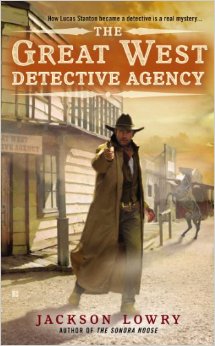 Click on the covers for more infomation
Welcome to the Cenotaph Road website,
Robert E. Vardeman proprietor
A bunch of westerns this time. Oddities, even, past present future. I'll explain more since this is yet another of those odd journeys in publishing.
Robert Randisi of Gunsmith fame in the western writing world, passed along news I had suspected for several months. Berkley axed 4 different western series. A couple issues of WWA Roundup ago I was quoted in an article on the state of the beast that I figured there would be massive cutbacks when the two publishers Random House and Penguin became Random Penguin. I was unfortunately correct since this constitutes a cutback of 50 books a year. I did quite a lot of the Slocum books. Poor ole John Slocum has been put out to pasture but the race was a good one, starting his monthly run in 1975.
My last title in the series will be Slocum's Silver Burden but the one above is the last to show a cover on Amazon and the title seems so appropriate. In a way this is the future, but since the series has ended up six feet under, it is really the past. The next title, The Artist shown above, is the present. And the third listed is the future, a lighter romantic mystery western. Times change and so has what I write.
Into this vacuum created by a deficit of 50 western titles rides the Western Fictioneers and Troy Smith's Western Trail Blazer publications. Talks are underway to rustle up some new books and herd them in your direction. The ebook revolution hurts traditional publishers, invigorates smaller presses and gives you the reader an even wider range to ride in. VIPub, I call it. Vertically Integrated Publishing where the author is the creator, developer and seller of fiction, all wrapped up in one tidy package. Or not so tidy since I need a haircut and it's been a while and...
What's this I hear about a western/steampunk convention in Albuquerque?
My weird western short story "Sciamachy" will be in The Horse Always Gets It First: Weird West Tales Vol. 1. This is a cautionary tale of greed, gold prospectors and ancient gods.
Mike Stackpole's The Mysterious Islands is taking shape (as we struggle through the mists to get there). Along with this is talk of an RSS feed to keep everyone uptodate on new releases, reviews, stuff having to do with publication. Any interest in signing up for such an RSS feed fed by a lot of authors?
Only 2 more weeks to get 230k+ words of sheer enjoyment. The money you spend goes to help author CJ Henderson pay off huge medical bills from his bout with non-Hodgkins lymphoma. Check out Dance Like a Monkey right now. You get stories from Joe Haldeman, Kevin Anderson, Mike Stackpole, Nancy Holder, Mike Resnick, Tim Zahn, Jack Dann and huge numbers of others (including yhos).
Follow me on Twitter It's the small things in life... Or at least the 140 character ones.
Blog banter. Going through all the types of tie-in writing I've done, and it is a lot.
Empires of Steam and Rust! See Stephen D. Sullivan explore Russian spy steampunk, Heart of Steam and Rust.
My e-books on the catalog page. Great stuff. Really.
iPad viewing: Finished Borgia, only 2 more eps of Waking the Dead. And have started The Borgias, a different series. Crossing Lines looks to be a winner, too.
iPad reading: A couple titles into the 25-title Tom Swift Sr megapack, but am abandoning them for the time being. Got a Tom Corbett set (sans book #8--complicated copyright story swirls about that one). Feeling the need for some steampunk and will probably go with either Dreadnought from Cherie Priest or KW Jeter's Infernal Devices.
iPad listening: Via Pandora, on the Abney Park channel. I picked up via live streaming the last couple songs they did at a St Petersburg concert. Ain't tech great?
Regular cable stuff: Face Off and Arrow. Also on SyFy the movie Big Ass Spider! which was pretty decent. Funny and with ok sfx. I missed the opening but this must be a Troma film since Lloyd Kaufman had a cameo. And the film had that snarky Troma feel to it.
Go here for the finest in fantasy, sword & sorcery fiction (and sf and mysteries and...) And in the for-free mode on my store, look in on a story from along the Cenotaph Road. White Fur.
Sample "Silver Noose" here from the anthology Traditional West.
Enjoy the first chapter of Alien Death Fleet here!
Read the goshwow first chapter of Genetic Menace here!
Coming soon: sample chapter from Black Nebula
Read the spellbinding first chapter of Ogre Castle here!
Read the first chapter of In The Sea Nymph's Lair here!
Select from The Cenotaph Road Store!
Plaything of the gods
$9.99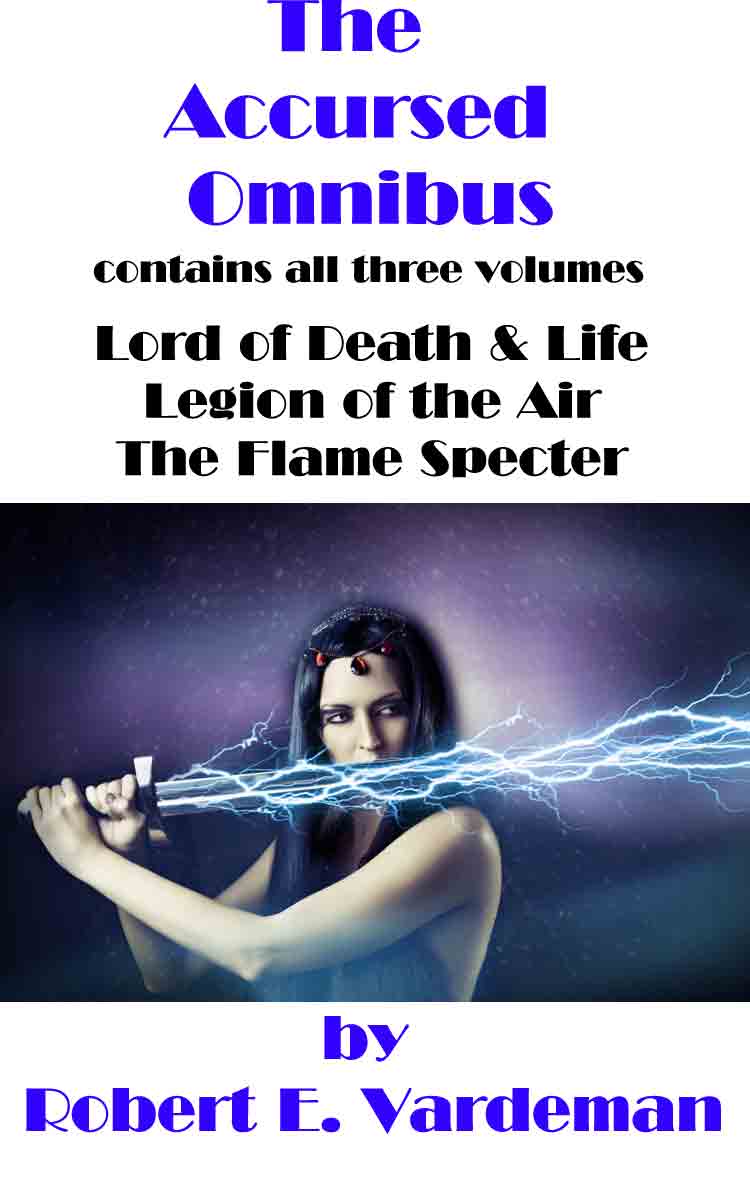 For my other online fiction, check out my CATALOG page or go straight to Amazon for both Kindle and print.
About the site. What follows is a glimpse at the science fiction and fantasy writing I've done, including the Cenotaph Road series, God of War™, Star Trek™ and BattleTech™/ MechWarrior™, Vor:The Maelstrom™, Crimson Skies™, Pathfinder™, Traveller™, what is current, and what might be forthcoming VIPub (Vertically Integrated Publishing) . Be sure to go to the Store link for free fiction and print and e-book publishing. Read ole Karl Lassiter's 2009 NM Book Award nominated novel, Drifter or the 2011 Scribe Award nominated God of War. Don't overlook the 2011 NM Book Award and WF Peacemaker nominee for best novel , Sonora Noose. Or the 2012 nominee for best anthology, Golden Reflections. Or the 2013 nominated China Jack.
Enjoy!

---