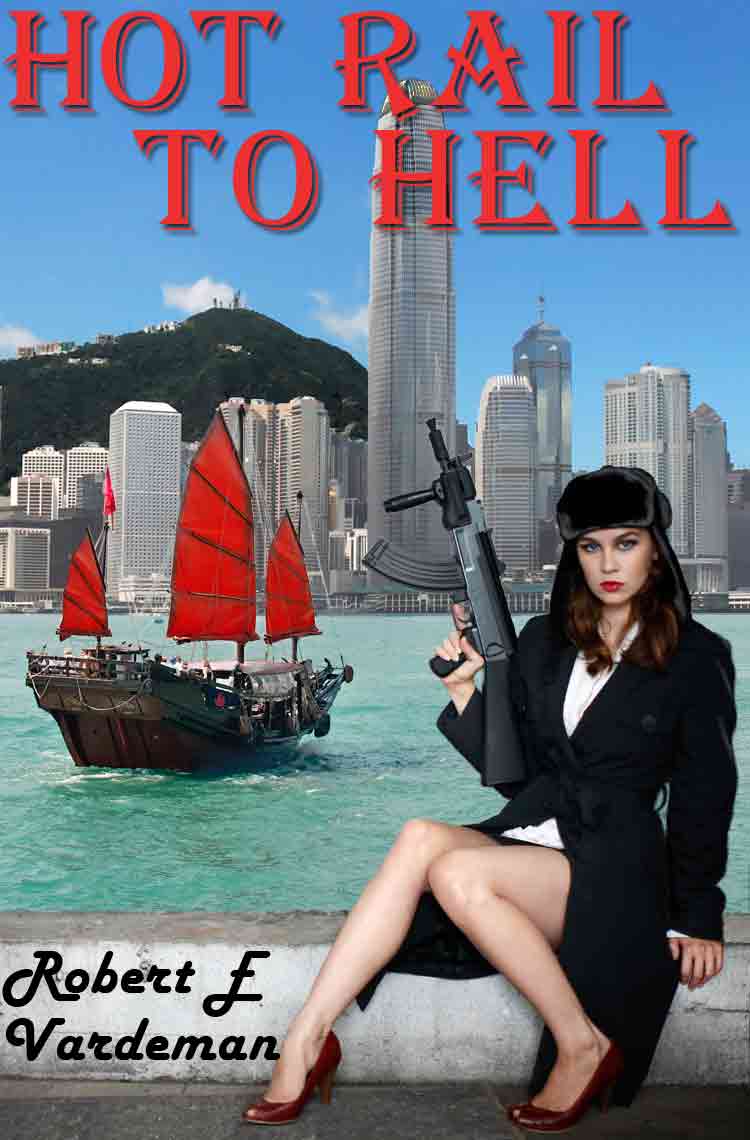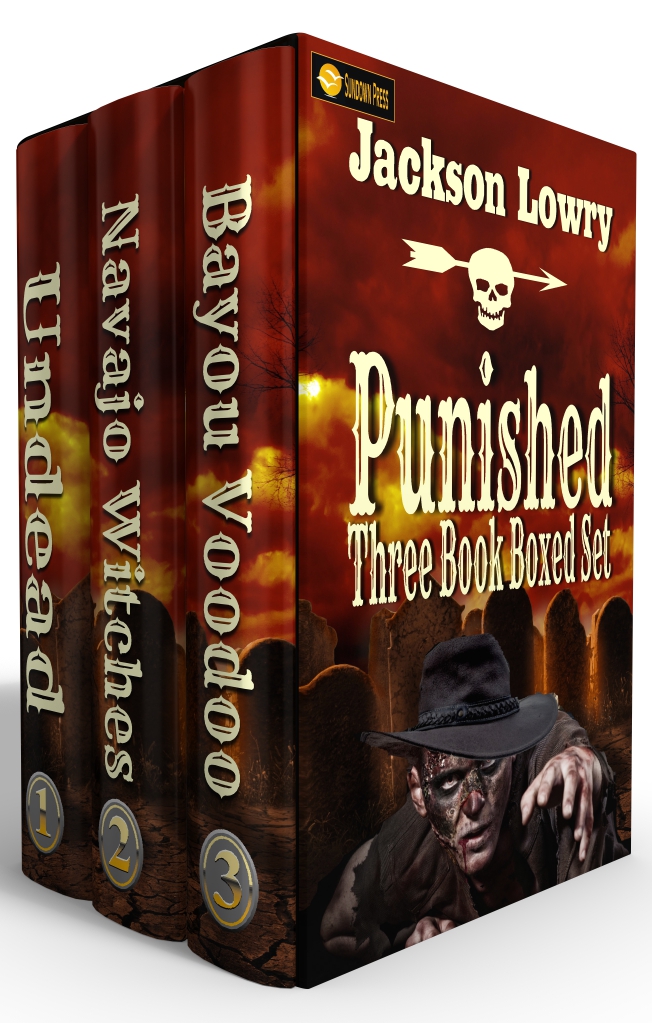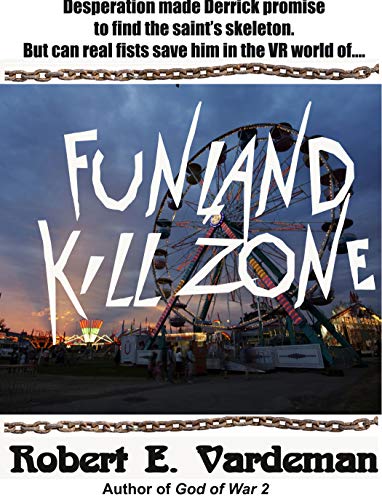 Click on the covers for more infomation
Welcome to the Cenotaph Road website,
Robert E. Vardeman proprietor
An exciting mixture this week. A thriller in the tradition of The Baroness. Then some weird western horror zombie action--3 books for less than $1. Wrapping up the banner is a LitRPG book complete with killer clowns, creepy bad guys using a bone laser and...check it out and see for yourself!
First off, thanks to all of you who scarfed up a few dollars for the steampunk story bundle. You got a great deal. I'm working my way through Kevin Anderson's Clockwork Angels right now and looking forward to other titles I hadn't read yet. Enjoy!
Wild Wild West Con 9 was a real treat this year. In addition to all the stuff I like so much (the Apocalypse Later film fest was great, as usual) I had the chance to talk to the headliner musical Italian steampunk group, Poison Garden. Pleasant folks, dedicated to their music and people I wouldn't mind having as friends. They came in from Rome the day before and left immediately after, barely getting home before Italy shut down all travel. I listened to their first album, A Victorian Carol on the drive home. Look for their new release, Army of Dreamers soon. WWWC9 was the world premier of the songs there, btw.
Not a lot to say about the Kung Flu. Stay safe. Sort of strange hearing how hard it is for others to stay home (not going to work to earn money aside--I'm talking the psychology of going stir crazy) when it seems like just another day to me. Be good to restaurants and their workers. They operate on a razor thin margin and I fear many of the indie restaurants will go under.
Speaking of such dire straits, the AZ Ren Faire closed 2 weeks early. Many of the performers make all their yearly money in 8 weeks and early closure will slice off 10% or more. One musical artist, harp player Sarah Mullen Rua, is in this category. Go to her Patreon site and check out all the great stuff there and help her and her family stay afloat for another year.
Speaking of Patreon, I am going to post some nifty stuff there myself. A chapter of an unpublished fantasy on Monday, new sf chapter on Wednesday and a short story you might not have seen on Friday. Free for a couple weeks, then please sign on and help me publish on. Bob Vardeman
Engineering Infinity. The Dust of Stars is done and I am already working on book 2 in the series, Shatter Time. a
Theatrical movies: Portrait of A Woman on Fire was well done. Not exactly the ending I expected (I would have swapped the final two scenes and given it a more upbeat feel). But well acted and lovely to watch. Chances of seeing anything in a theater any time soon are appreoaching zero, especially since Mulan has been delayed.
TV: none.
Streaming: Finishing off the fluffy Republic of Doyle.
Follow me on Twitter It's the small things in life... Or at least the 140 character ones.
Blog banter. Stuff about something. Maybe.
My e-books on the catalog page. Great stuff.
Gohere for the finest in fantasy, sword & sorcery fiction (and sf and mysteries and...)
Select from The Cenotaph Road Store
Choose your won corpse!
$2.99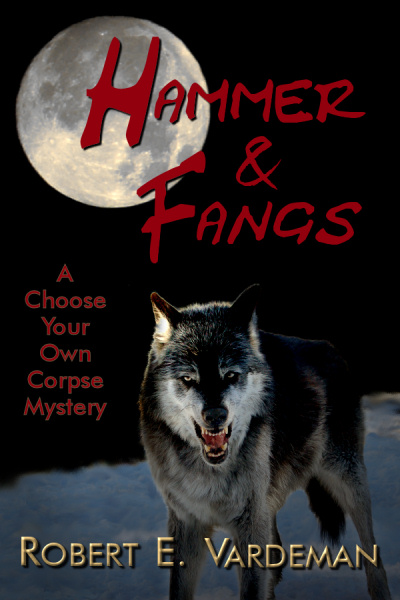 For my other online fiction, check out my CATALOG page or go straight to Amazon for both Kindle and print.
As an Amazon Associate I earn from qualifying purchases. But I won't earn anything unless you use this portal. Please?
About the site. What follows is a glimpse at the science fiction and fantasy writing I've done, including the Cenotaph Road series, God of War™, Star Trek™ and BattleTech™/ MechWarrior™, Vor:The Maelstrom™, Crimson Skies™, Pathfinder™, Traveller™, Master of Orion™. Be sure to go to the Store link for free fiction and print and e-book publishing. Read ole Karl Lassiter's 2009 NM Book Award nominated novel, Drifter or the 2011 Scribe Award nominated God of War. Don't overlook the 2011 NM Book Award and WF Peacemaker nominee for best novel , Sonora Noose. Or the 2012 nominee for best anthology, Golden Reflections. Or the 2013 nominated China Jack, 2014 the Fate of the Kinunir and 2016 The Burning Man Anomaly. 2017 Western Fictioneers Lifetime Achievement.
Enjoy!

---