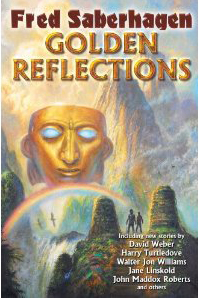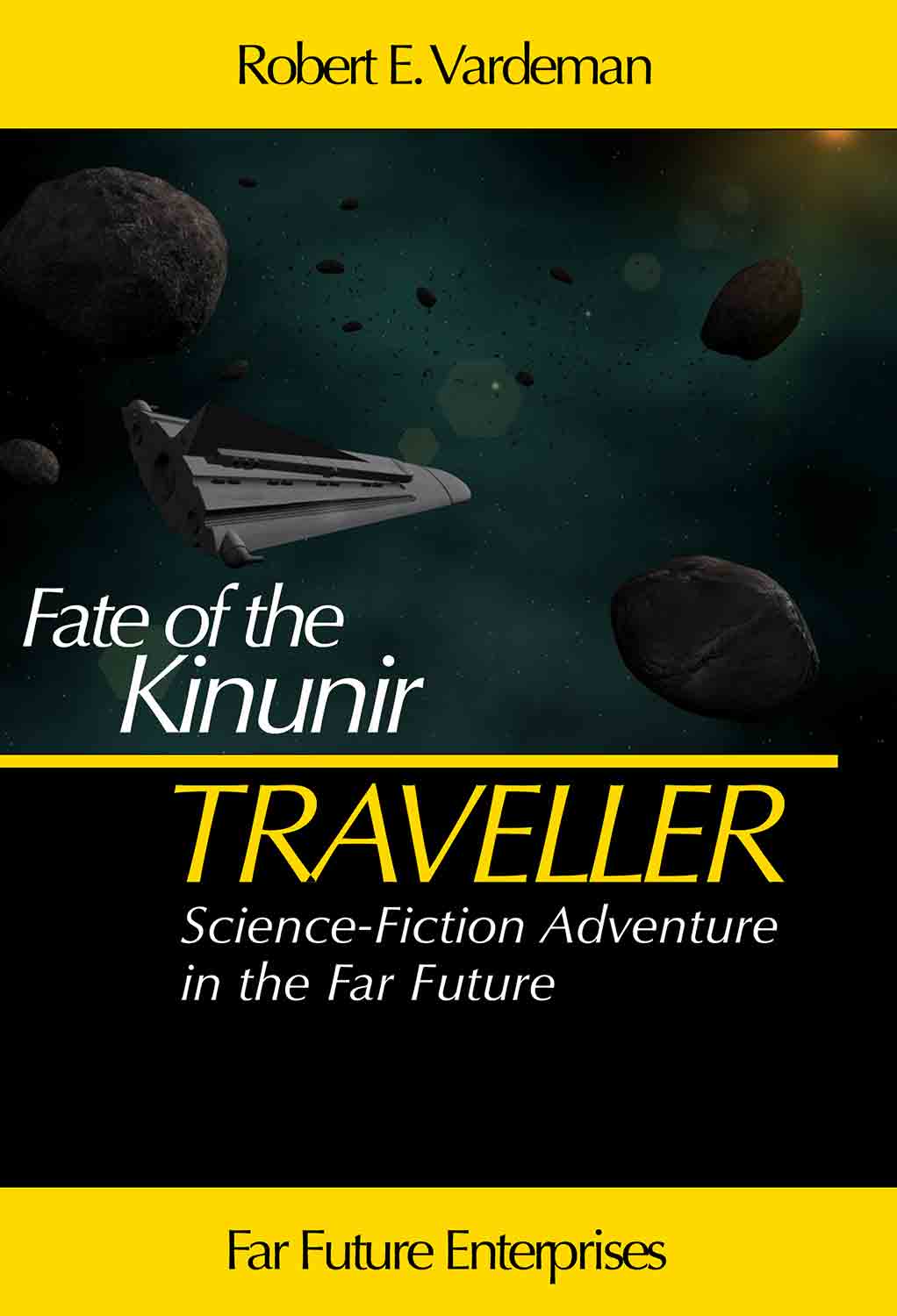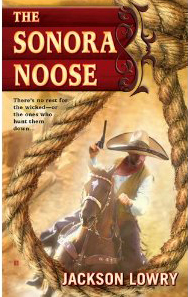 Click on the covers for more infomation
Welcome to the Cenotaph Road website,
Robert E. Vardeman proprietor
Lost again. I mean the NM-AZ Book Awards where my Fate of the Kinunir lost to Weston Ochse (again). Such is life. Above are 3 different NM Book Award "losers" but I think all are winners in enjoyment and downright fine entertainment value. Tis the season to...read!
NaNoWriMo is still not going well for me this year because of so many life interruptions. Plus I am struggling not to get a cold. Sniffling a little, but not much. These days I don't get so many colds but they still mutate within me now and again. Last year I caught something that lasted months. Not sick, not well. Just dangling in limbo between. Hope this won't be like that since I still have 20k worth of words to do on NaNoWriMo. Next month is a launch into a spate of short stories, so gotta do the book now.
Is there anyone out there familiar with Zen cart? Drop me a line. Really. Please.
Theatrical movies, reprise: Interstellar -- I finally figured out the ending to my satisfaction. Not as contentious as Inception and very upbeat. It didn't seem that way while I sat in the theater but does now. Definitely want to see this one again. I've heard 2D doesn't have the deafening soundtrack, too.
Follow me on Twitter It's the small things in life... Or at least the 140 character ones.
Empires of Steam and Rust! Great news. ESR was part of a Kickstarter project and is featured as a scenario in a RPG from Lester Smith. Steve Sullivan did great work getting it ready to go. Check out his ESR novel Heart of Steam and Rust.
My e-books on the catalog page. Great stuff. Really.
iPad viewing: Finished the 2nd season of the Miss Fisher Mysteries and have launched into season 2 of Peaky Blinders. All I can say is, wow, the last shot of season 1 ending was turned on its head by first minute of season 2 opener. Well done!
iPad reading: Not a great deal that wasn't research oriented.
Regular cable stuff: Gotham. Hell on Wheels is over until it comes back for a final 5th season. And Netflix picked up Longmire. Good for them. They're going with a winner and I don't need to ever go back to A&E.
Wishing you all a very gobble-licious Thanksgiving.
Go here for the finest in fantasy, sword & sorcery fiction (and sf and mysteries and...) And in the for-free mode on my store, look in on a story from along the Cenotaph Road. White Fur.
Sample "The Cloud Train" here from the anthology 4 Lives.
Select from The Cenotaph Road Store!
Pssage One
Only $2.99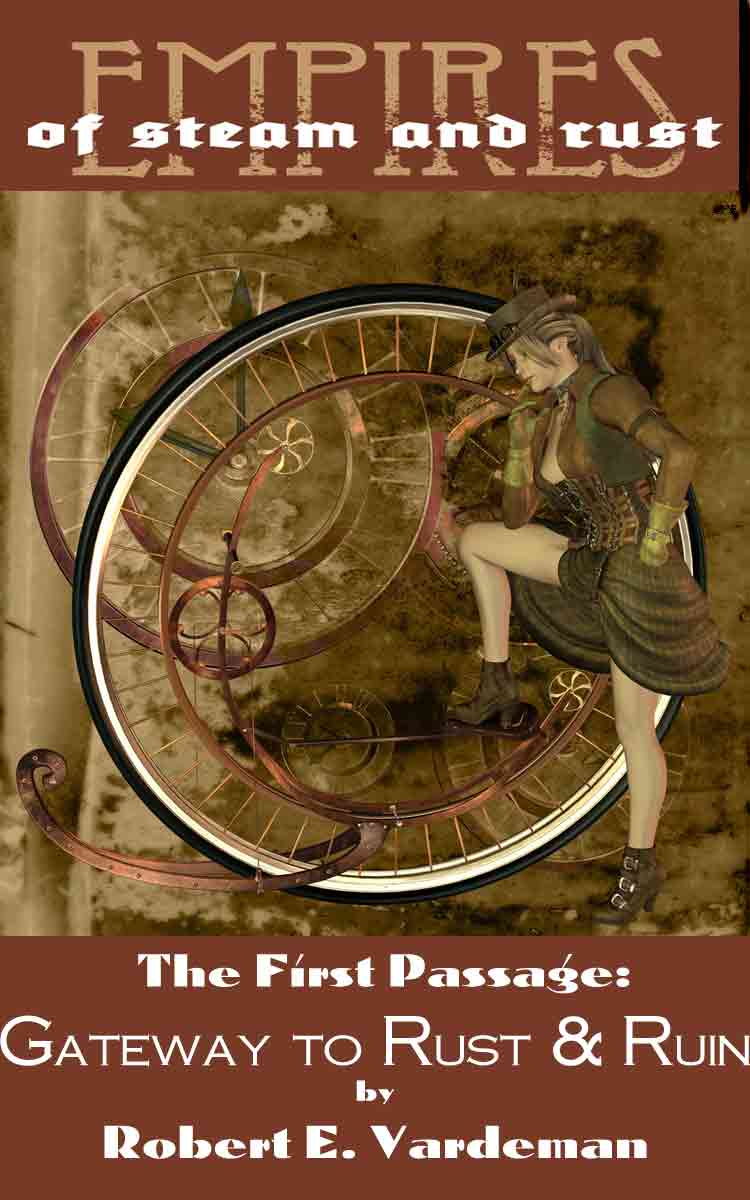 For my other online fiction, check out my CATALOG page or go straight to Amazon for both Kindle and print.
About the site. What follows is a glimpse at the science fiction and fantasy writing I've done, including the Cenotaph Road series, God of War™, Star Trek™ and BattleTech™/ MechWarrior™, Vor:The Maelstrom™, Crimson Skies™, Pathfinder™, Traveller™, what is current, and what might be forthcoming VIPub (Vertically Integrated Publishing) . Be sure to go to the Store link for free fiction and print and e-book publishing. Read ole Karl Lassiter's 2009 NM Book Award nominated novel, Drifter or the 2011 Scribe Award nominated God of War. Don't overlook the 2011 NM Book Award and WF Peacemaker nominee for best novel , Sonora Noose. Or the 2012 nominee for best anthology, Golden Reflections. Or the 2013 nominated China Jack. And now in 2014 the Fate of the Kinunir.
Enjoy!

---