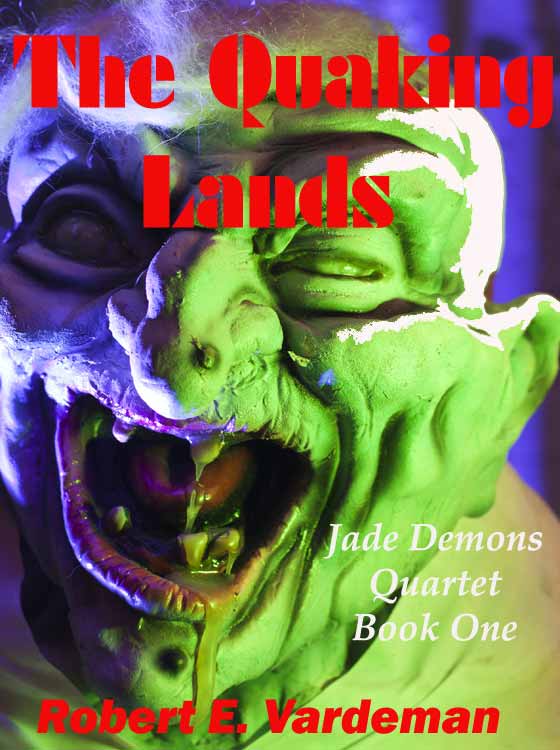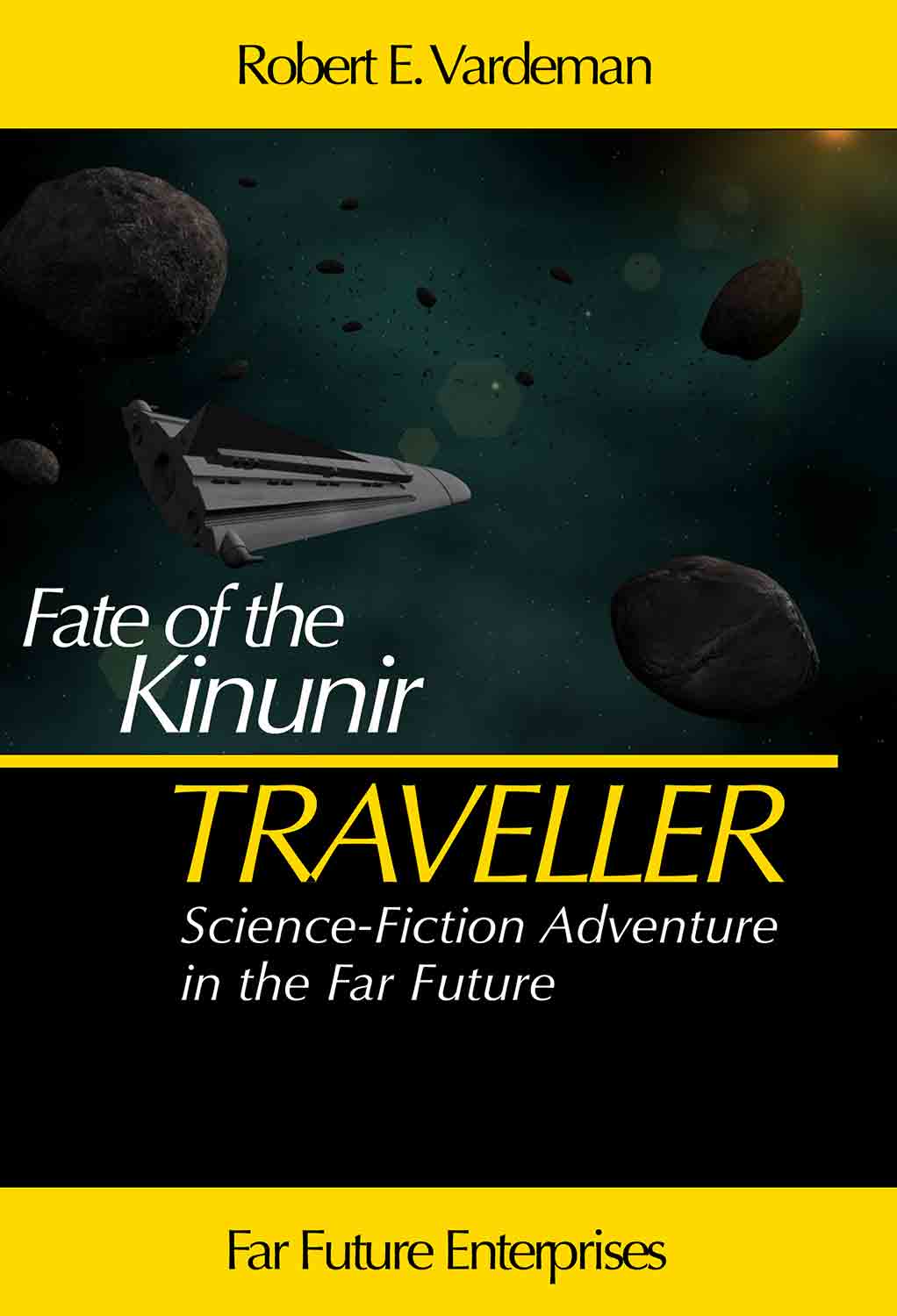 Click on the covers for more infomation
Welcome to the Cenotaph Road website,
Robert E. Vardeman proprietor
Last time I had the oldest books I'd written. This time, while not the most recently written, the newest published in ebook. And Fate of the Kinunir is the most recent sf space yarn. Do check it out. Rousing space opera, space battles, pirates, insurrection, it's got everything!
The past week has been working and getting new projects lined up. I'm pushing ahead with some stories for Don Juan and Miguel. Not sure when this will be done but I'm hoping to have something for them by the time they go to the Sterling Renaissance Fair.
Looked over Rick Overwater's "Cold Eggs and Whiskey," his story in the forthcoming weird western anthology set to debut at the Calgary Stampede. Creepy stuff. This is going to be a dynamite anthology. And my "Sciamachy" will be in there, too. This is a cautionary tale of greed, gold prospectors and ancient gods.
Have been getting some great interest in a new concept in online fiction. Mike Stackpole's The Mysterious Islands is taking shape (as we struggle through the mists to get there).
You want 230k+ words of sheer enjoyment? For not too much? And the money you spend goes to help author CJ Henderson pay off huge medical bills from his bout with non-Hodgkins lymphoma? Check out Dance Like a Monkey right now. It runs to the end of the month, but sooner is better since that kicks up the stretch goals. As is, you get stories from Joe Haldeman, Kevin Anderson, Mike Stackpole, Nancy Holder, Mike Resnick, Tim Zahn, Jack Dann and huge numbers of others (including yhos).
Follow me on Twitter It's the small things in life... Or at least the 140 character ones.
Blog banter. Going through all the types of tie-in writing I've done, and it is a lot.
Empires of Steam and Rust! See what Sarah Bartsch has waiting for you in her samurai steampunk epic, Unforeseen: Journey Through Rust and Ruin
My e-books on the catalog page. Great stuff. Really.
iPad viewing: Still working on Waking the Dead and the Borgias. And have started Borgia, a different series. But best was True Detective, an HBO entry into the gobsmacking miniseries of all time category. Amazingly well acted and so tightly plotted it's like the Monty Python shrink that yells "everything counts!" Its 8 episodes fit together beautifully. I am following this up with a so far so good Crossing Lines, which is a mission impossible setup chasing an international serial killer across Europe.
iPad reading: Got the 25-title Tom Swift Sr megapack. All the books are free but I plunked down the $1 for the work it took someone to aggregate them.
iPad listening: Via Pandora, on the Abney Park channel. I read that Captain Robert has a new book out (tie in with an album, I suspect) but the reviews on AP's first book deter me. Has anyone read The Wrath of Fate? Seems that "poorly written" might also translate into no copyediting.
Regular cable stuff: Face Off and the season finale on Lost Girl. Series finale for Warehouse 13 is imminent. Sorry to see all the secondary characters (and HG Wells!) go, but HG is back in Defiance which I find hard to get into. Earth 2 and its ilk just don't appeal to me as an idea, for whatever reason.
Go here for the finest in fantasy, sword & sorcery fiction (and sf and mysteries and...) And in the for-free mode on my store, look in on a story from along the Cenotaph Road. White Fur.
Sample "Silver Noose" here from the anthology Traditional West.
Enjoy the first chapter of Alien Death Fleet here!
Read the goshwow first chapter of Genetic Menace here!
Coming soon: sample chapter from Black Nebula
Read the spellbinding first chapter of Ogre Castle here!
Read the first chapter of In The Sea Nymph's Lair here!
Select from The Cenotaph Road Store!
Plaything of the gods
$9.99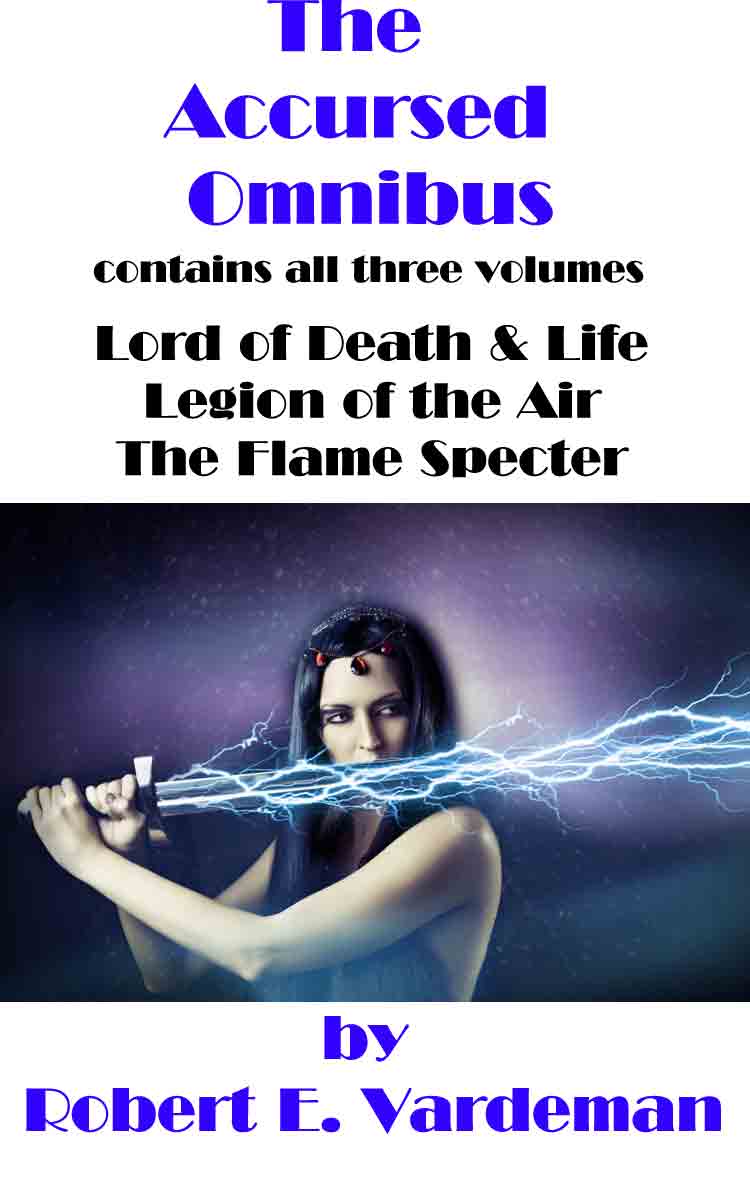 For my other online fiction, check out my CATALOG page or go straight to Amazon for both Kindle and print.
About the site. What follows is a glimpse at the science fiction and fantasy writing I've done, including the Cenotaph Road series, God of War™, Star Trek™ and BattleTech™/ MechWarrior™, Vor:The Maelstrom™, Crimson Skies™, Pathfinder™, Traveller™, what is current, and what might be forthcoming VIPub (Vertically Integrated Publishing) . Be sure to go to the Store link for free fiction and print and e-book publishing. Read ole Karl Lassiter's 2009 NM Book Award nominated novel, Drifter or the 2011 Scribe Award nominated God of War. Don't overlook the 2011 NM Book Award and WF Peacemaker nominee for best novel , Sonora Noose. Or the 2012 nominee for best anthology, Golden Reflections. Or the 2013 nominated China Jack.
Enjoy!

---