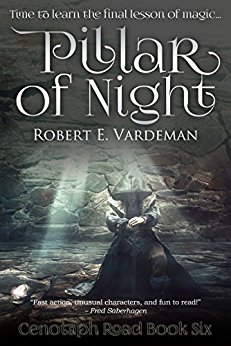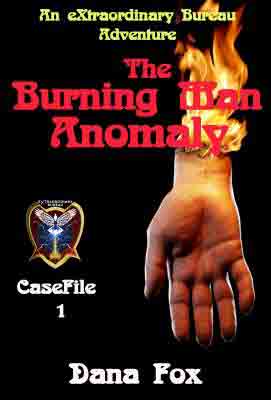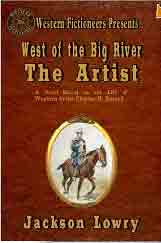 Click on the covers for more infomation
Welcome to the Cenotaph Road website,
Robert E. Vardeman proprietor
Lots of stuff this week. The Cenotaph Road series is finally completed. Above is book #6 in the series, the grand finale. Next is the first book in the eXBureau series. I am plotting book #3 as you sit and read this. Finally, what I consider my best western, a rootin' tootin' shoot 'em up with artist Charles Russell. For 99cents you get not only my (Jackson Lowry's) novel but 7 others. That's not even two bits a book, the price when I started buying Ace doubles. You can't go wrong. Buy now.
Big news. Biggest news. Yuuuge news. The Western Fictioneers have selected a 2017 Lifetime Achievement Award winner. I was stunned to see my face staring back from the top of that page. Many thanks to Bill, James, Livia and all the rest who honored me with this. Jackson Lowry, Karl Lassiter, Jake Logan, Jon Sharp, Ford Fargo (and maybe others) thank you from the bottom of their heart(s).
Been cranking away on a new western and am within 100 pages of completion. Also in the mix have been fantasy football magazine articles. Thinking of new installmenbts for Millard Fillmore, Master of Steam guarantees this will see the light of day RSN. If you haven't been following Martin Cameron on Facebook, do. He's posting some of the incredible (and funny) illos from the story.
Fed up about now. The landscapers did the rock replacement in the front and it looks good. But, always but, you know? But it's been over 6 weeks and the hedge trimming, trees and weeds remain where they were, ie untouched. With the rain we've had, they proliferate. I am not happy about the massive delay.
Theatrical movies: None, but I am thinking about Logan at the dollar theater (which is now, inexplicably, $1.23) Too many people with decent taste have said the followup for Prometheus (which I didn't like) is not very good. And coming up Thursday night (5-27, the 40th anniversary of Star Wars) Scott Phillips is hosting a showing of the movie 5-27-77 about a kid film maker and how the original (and still best) of the SW movies changed his life. I'm anxious to see this one. May not be great but looks like fun.
Follow me on Twitter It's the small things in life... Or at least the 140 character ones.
Blog banter. Newer stuff about something. Writing?
My e-books on the catalog page. Great stuff.
iPad viewing: Nothing. Been reading instead.
iPad reading: Started a pulp adventure in the Lazarus Gray series and quit on it, at least for a while. Went to Will Murray's Pat Savage book and am enjoying it. Doc Savage book next up.
iPad listening: Given up on Pandora (which might be on the sales block, being bought by SiriusXM) and listening to Spotify now.
Gohere for the finest in fantasy, sword & sorcery fiction (and sf and mysteries and...) And in the for-free mode on my store, look in on a story White Fur.
Sample "The Cloud Train" here from the anthology 4 Lives.
Select from The Cenotaph Road Store
Alien weapons run amok!
$4.99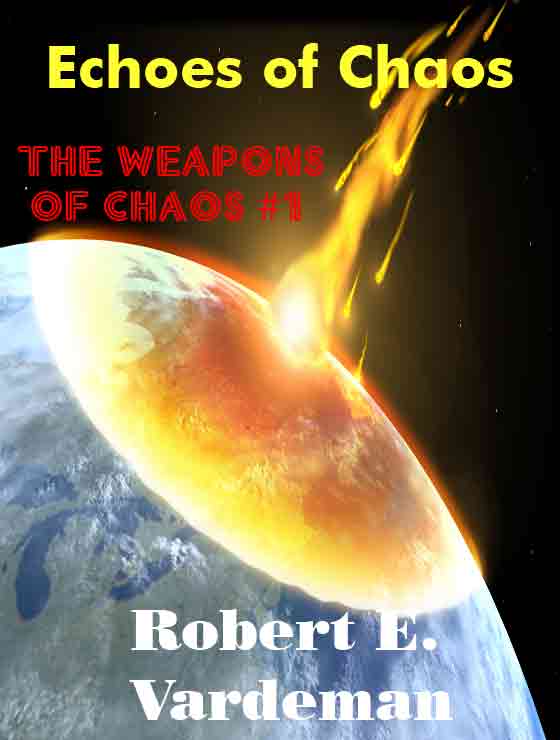 For my other online fiction, check out my CATALOG page or go straight to Amazon for both Kindle and print.
About the site. What follows is a glimpse at the science fiction and fantasy writing I've done, including the Cenotaph Road series, God of War™, Star Trek™ and BattleTech™/ MechWarrior™, Vor:The Maelstrom™, Crimson Skies™, Pathfinder™, Traveller™, what is current, and what might be forthcoming VIPub (Vertically Integrated Publishing) . Be sure to go to the Store link for free fiction and print and e-book publishing. Read ole Karl Lassiter's 2009 NM Book Award nominated novel, Drifter or the 2011 Scribe Award nominated God of War. Don't overlook the 2011 NM Book Award and WF Peacemaker nominee for best novel , Sonora Noose. Or the 2012 nominee for best anthology, Golden Reflections. Or the 2013 nominated China Jack, 2014 the Fate of the Kinunir and 2016 The Burning Man Anomaly. 2017 Western Fictioneers Lifetime Achievement.
Enjoy!

---