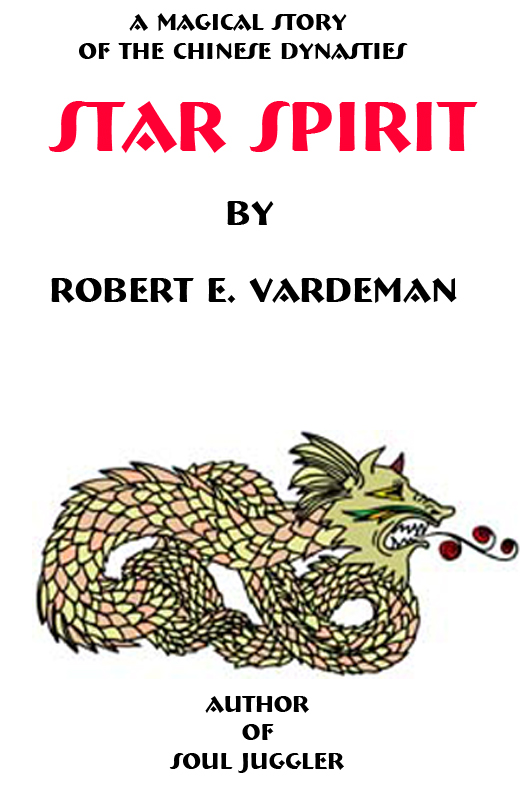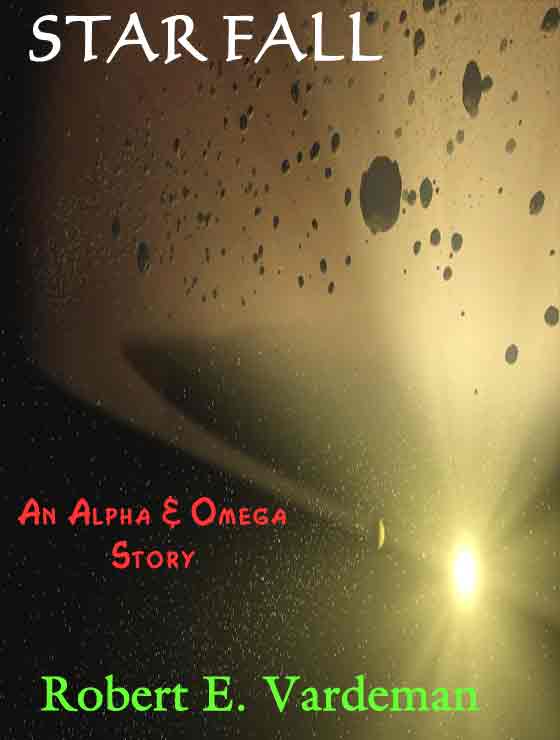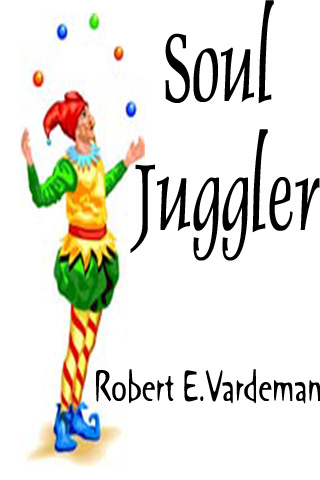 Click on the covers for more infomation
Welcome to the Cenotaph Road website,
Robert E. Vardeman proprietor
One fantasy, one sf, one horror. A little bit for every taste. Now that spring is sprunging, you need some reading material as you while away the lazy hours under the blossoming tree.
New ides popped up for the sf book, so reworking the synopsis. Actually cutting the characters and adding to the ones there. If I don't rein in this one now, it'll be gargantuan. But along the way I have finished "Sciamachy" for Axel Howerton's weird western anthology. Must let it marinate, then go over it again to add important details I skipped on the first draft.
Mostly a week or so of awful news on many fronts. Aaron Allston died, as did local writer Aimee Thurlo and bookseller Asa Mullins. Value your friends, value what you love most in the world. Mortal coils can be shuffled off slowly or quickly, but they always are shuffled off.
DST hit this morning. Why do I think of DST more as DDT?
Miyazaki's "The Wind Rises" is a marvelous anime. I can't imagine any American doing a movie glorifying an aeronautical engineer, much less with the challenges as mundane as airflow over rivets. If anything, I'd say this is a movie aimed more at the European (and Japanese, of course) markets with its references to Thomas Mann and the Magic Mountain, German industrialists and Italian aviators. How Miyasaki gets so much emotion out of a single line for a mouth is incredible. I also plunked down the big bucks for a double feature on 300 and 300:Rise of an Empire. Really like 300 (IMAX, not 3D) and the new movie is somewhat daring in that it's not a sequel or a prequel but concurrent with 300. Eva Green makes a great villain, but the real story is between her and Lena Heady as Leonidas' wife, not her and Themistocles (if this is the best hero the Athenians can muster you have to share Leonidas' contempt for them). This isn't giving anything away. Themistocles' huge secret weapon against an overwhelming fleet is to, get ready for it, hide his horse in his ship's hold and when the ships crash together, to mount the horse and charge onto the Persian deck. Uh, dude, get a plan.
The best of the trailers was for the new Godzilla movie. Not springing big bucks for any IMAX 3D until then (though the new Captain American movie looks good--I'll pay the lesser ticket price for 2D and be just as happy, I suspect) but I want to see atomic fire blasting from the Big G's throat and frying the first 7 rows in the theater.
Follow me on Twitter It's the small things in life... Or at least the 140 character ones.
Blog banter. Going through all the types of tie-in writing I've done, and it is a lot. Serial characters that can't change this week.
Empires of Steam and Rust! David Lee Summers just got a nifty review on his Revolution of Air and Rust.
My e-books on the catalog page. Great stuff. Really.
iPad viewing: Working on Prime Suspect and Waking the Dead. Also added The Borgias to that. Jeremy Irons is so evil Also hit Europa Report which isn't a bad indie movie but somehow too much in the 2001 vein for me to give a damn about any of the characters. I expected more Abyss and less 2001 but I was wrong.
iPad reading: Finished Mask of FuManchu and am dithering between Double Crossing which won a Spur a couple years ago and a steampunk book, Legendary Detective at World's End. Might go with the Meg Mim's Double Crossing first. Also finished Seafloor Space Pyramids by Scott Dickerson in his great series of pastiche/rewritten Tom Swift Jr books.
Regular cable stuff: Face Off and a new Castle. I picked up Arrow on the iPad and wonder if there is anyone in Starling City who doesn't know everyone else's secret identity. They ought to post all the secret identities with mug shots like they do DWI arrests, just so everyone can know who's shooting arrows at whom.
Go here for the finest in fantasy, sword & sorcery fiction (and sf and mysteries and...) And in the for-free mode on my store, look in on a story from along the Cenotaph Road. White Fur.
Sample "Silver Noose" here from the anthology Traditional West.
Enjoy the first chapter of Alien Death Fleet here!
Read the goshwow first chapter of Genetic Menace here!
Coming soon: sample chapter from Black Nebula
Read the spellbinding first chapter of Ogre Castle here!
Read the first chapter of In The Sea Nymph's Lair here!
Select from The Cenotaph Road Store!
Be careful what you see
$0.99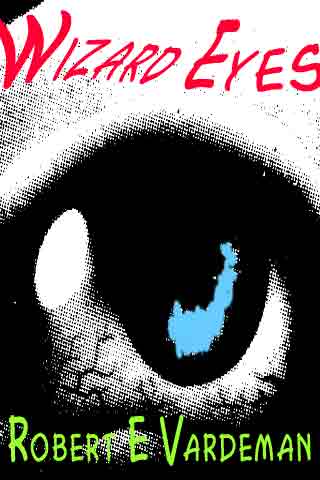 For my other online fiction, check out my CATALOG page or go straight to Amazon for both Kindle and print.
About the site. What follows is a glimpse at the science fiction and fantasy writing I've done, including the Cenotaph Road series, God of War™, Star Trek™ and BattleTech™/ MechWarrior™, Vor:The Maelstrom™, Crimson Skies™, Pathfinder™, Traveller™, what is current, and what might be forthcoming VIPub (Vertically Integrated Publishing) . Be sure to go to the Store link for free fiction and print and e-book publishing. Read ole Karl Lassiter's 2009 NM Book Award nominated novel, Drifter or the 2011 Scribe Award nominated God of War. Don't overlook the 2011 NM Book Award and WF Peacemaker nominee for best novel , Sonora Noose. Or the 2012 nominee for best anthology, Golden Reflections. Or the 2013 nominated China Jack.
Enjoy!

---