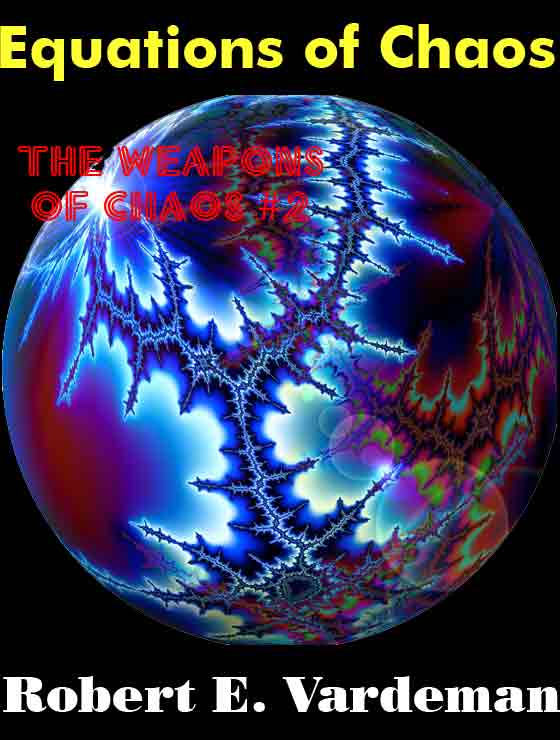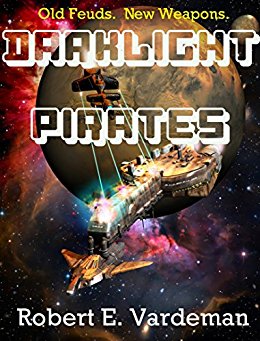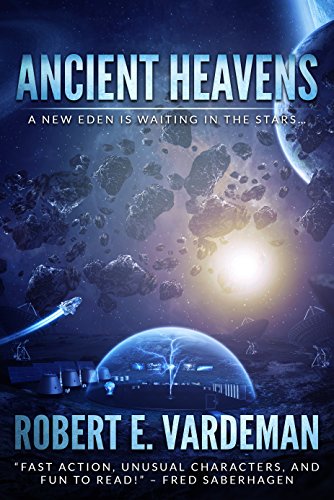 Click on the covers for more infomation
Welcome to the Cenotaph Road website,
Robert E. Vardeman proprietor
A whole lot of good reading above. SF, space opera, hard sf. All yours for the clicking. Enjoy in these dog days of summer.
Excuse the very long lapse in updating, but work piled up on me and I was on what programmers call a "death march." Long hours, maybe 6 hrs sleep a night, getting stuff done by deadlines. Since last I posted here, I've finished my yearly editing work on four fantasy football magazines, written a 95k novel (in 5 weeks--craziness. It took 5 months to sign the contract and I had only 5 weeks to write the book), an 8500 word short story (had a whole week to write this one), went on a long trip to the wilds of Oklahoma and survived to tell about it, plus space filler in the mundane world. A lot of that was fun, but the killer hours are still wearing on me.
Along with this is the decision to drop the weekly short story over on Patreon for the Millard Fillmore, Master of Steam project. I have ideas a plenty for continuing, but without Bucky Cameron, some of the joy's gone out of the project. Plus the other writing intruded. Many thanks to Jim McLeod for the great work he did. There are 2 more installments to go, which doesn't conclude any of the plots. But I have 2 collections of MF,MoS stories up on Amazon and will get others up, time willing. It'll be there that I finish off the serial.
A new project was instigated by Scott Denning. I am enjoying this a bunch (and Jim McLeod will do some interior illos for it when I get farther along). LitRPG is the genre.
A western series has been eating away at my brain and I might give it a go. Not like any other western series I am aware of. More when I get further into Blood River. And once more, for another year, I will be one of the short story judges for the Western Fictioneers Peacemaker Award.
Speaking of WF, I will be going to the WF convention in Oklahoma City in September. If you're a fan or a writer, come on into the corral!
I need to renovate the online store (extensively) and rethink what to do with the patreon site. Suggestions are welcome
Bubonicon is on deck at the end of August and I will be one of the "50 years of GoHs and TMs" at MileHiCon in October. Following that will be the annual way big, way fun mass autographing by Albuquerque authors at the Alb Museum. More as we get closer to the date.
iPad reading: Almost finished with the 6 book omnibus of Jim Butcher's Dresden books. Have SHATTERED ROAD by Alice Henderson on deck, as well as the new Hook Runyon mystery by Sheldon Russell. A surfeit of fine reading!
Theatrical movies: Soldado wasn't quite your laugh a minute, feel good movie of the year. But it is a worthy successor to Sicario and they set up nicely for #3. Strong action, good acting. I was pleasantly surprised by Antman and the Wasp. Superhero stuff is getting tiresome but this was fun. Good popcorn movie. From the new trailers Aquaman and the next Harry Potter movie both look good.
TV: The only thing is Penn and Teller's Fool Us. From reports, there might not be anything else to watch on the boob tube at all. The reboot of Magnum PI, well, Tom Selleck did it so well back in the day. Will have to compare it when, if they had renamed it anything else, the direct comparison might not have been there.
Follow me on Twitter It's the small things in life... Or at least the 140 character ones.
Blog banter. Newer stuff about something.
My e-books on the catalog page. Great stuff.
iPad viewing: Prisoner rewatched. Wonderful. And also hitting a rewatch of Sapphire and Steel. Nowhere as good but weirdly different.
Gohere for the finest in fantasy, sword & sorcery fiction (and sf and mysteries and...)
Howabout some of that steampunk I've been going on about? Here's the first episode of Millard Fillmore, Master of Steam. Note: this is only the text. You want to get the whole enchilada with Martin Cameron's illos. For free, as a sample, then consider a subscription via Patreon so I can keep writing this wonderful story (and The Emerald Unicorn Horn and all the rest of the sf serializations, short stories and fun stuff.)
Select from The Cenotaph Road Store
Biowarriors!
$4.99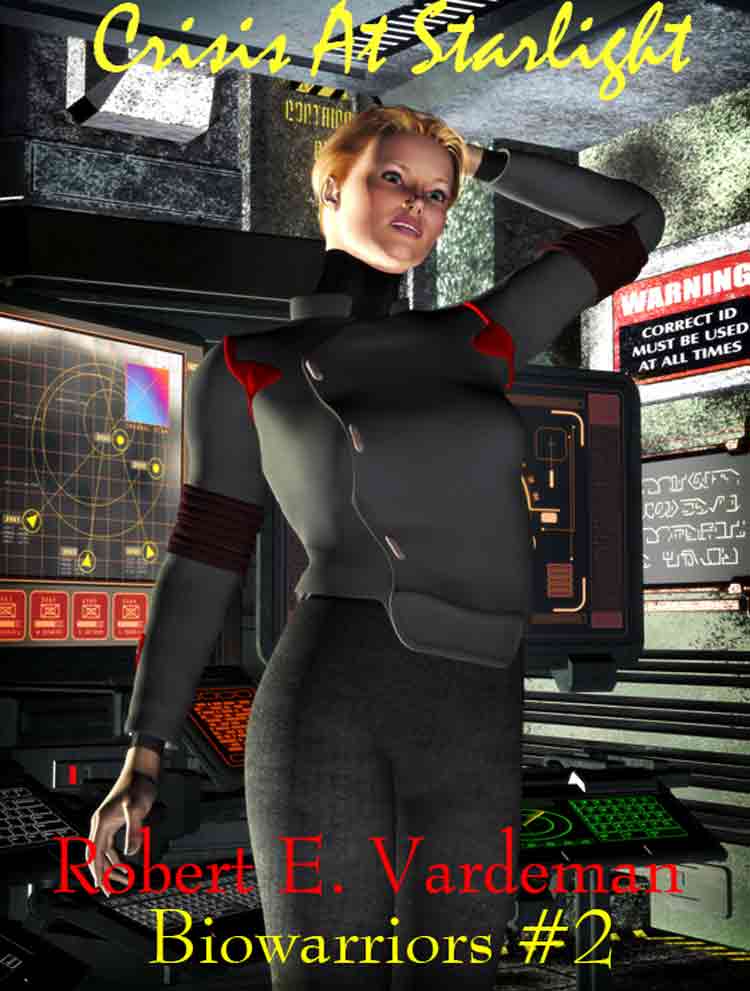 For my other online fiction, check out my CATALOG page or go straight to Amazon for both Kindle and print.
About the site. What follows is a glimpse at the science fiction and fantasy writing I've done, including the Cenotaph Road series, God of War™, Star Trek™ and BattleTech™/ MechWarrior™, Vor:The Maelstrom™, Crimson Skies™, Pathfinder™, Traveller™, Master of Orion™. Be sure to go to the Store link for free fiction and print and e-book publishing. Read ole Karl Lassiter's 2009 NM Book Award nominated novel, Drifter or the 2011 Scribe Award nominated God of War. Don't overlook the 2011 NM Book Award and WF Peacemaker nominee for best novel , Sonora Noose. Or the 2012 nominee for best anthology, Golden Reflections. Or the 2013 nominated China Jack, 2014 the Fate of the Kinunir and 2016 The Burning Man Anomaly. 2017 Western Fictioneers Lifetime Achievement.
Enjoy!

---