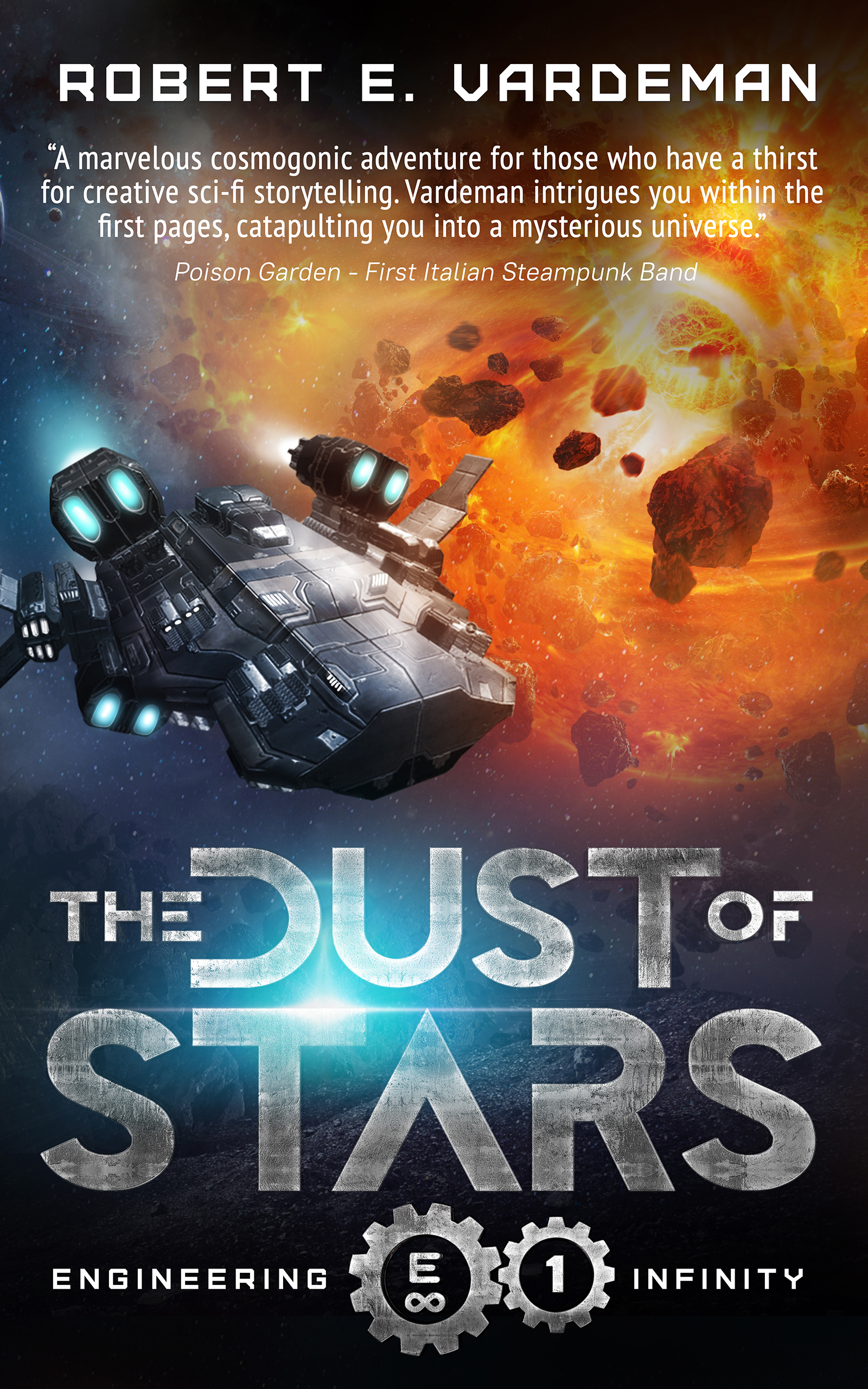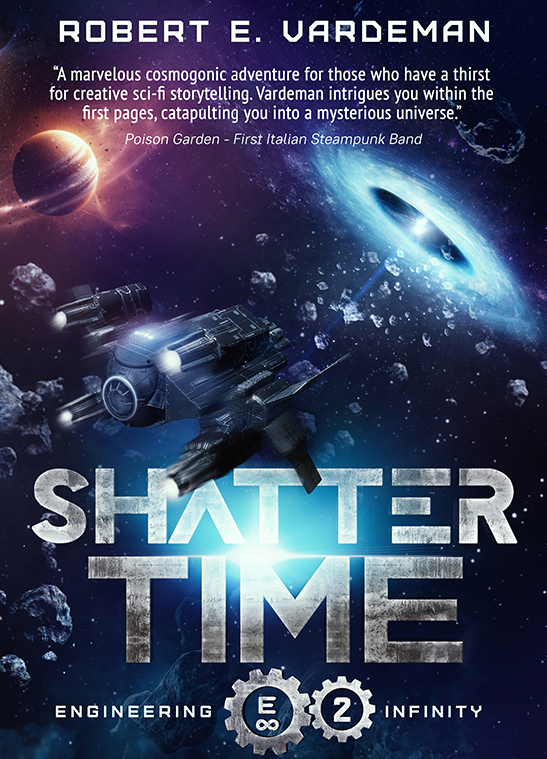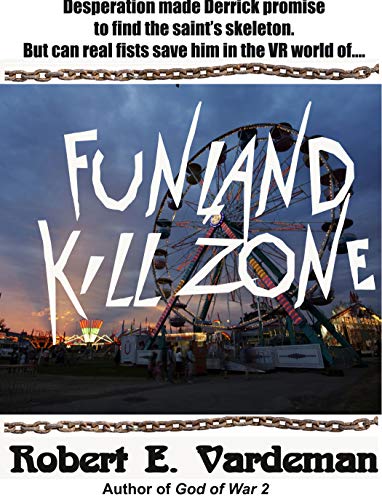 Click on the covers for more infomation
Welcome to the Cenotaph Road website,
Robert E. Vardeman proprietor
Engineering Infinity has been launched! The first title in the series, Dust of Stars was posted last month and the second, Shatter Time, is now available on Amazon. Ebook now, print copy RSN. And the final part of the above triptych is the LitRPG title, Funland Kill Zone. You'll want to try them all for a great few hours of entertaining reading.
Been busy, obviously, getting Engineering Infinity launched, with more to come. I've rewritten the third title, Crown Joule, right now. Other work includes a new western, Shot to Hell, already turned in and scheduled for release April 2021. Work will begin soon on yet another, Flames of Silver. And as they say on TV, but wait! There's more. Plotting out a short story for a charity anthology to benefit world literacy. More as that develops.
Thanks to all of you who are riding along with my Patreon posts. My Scott Phillips' zombie cult film novelization Stink of Flesh is underway as is Moonlight in the Meg. Become a patron and tap into those titles as they are serialized, plus a weekly short story.
Speaking of short stories, check out this at TheInfiniteBard.com for lots of great free short stories. I'll have one posted there soon (or you can go here and see it right now.
No conventions, no travel, just me and the cat sitting at home since March 12. Been dull, only not that much different than usual. Imagination is running wild and taking notes for all kinds of projects (still cussin' 'n discussin' one with the president of the Western Fictioneers that looks like a lot of fun).
Fantasy football editing this year is done. Only two titles, due to, well, you know the story.
Theatrical movies: Portrait of A Woman on Fire was the final movie I saw in a theater. Maybe forever. Our gov intends to keep us locked down as punishment until the election, so Regal saying it'll open in a couple weeks with Tenet might be true elsewhere but not in the land of entrapment where we're such bad boys and girls.
TV: Penn and Teller's Fool Us.
Streaming: A lot of garbage. I just got a new iPad and with it a year of Apple TV+ that I need to check out. The Foundation series is top of the list, though one with Jason Momoa looks cheesy and fun.
Follow me on Twitter It's the small things in life... Or at least the 140 character ones.
Blog banter. Stuff about something. Maybe.
My e-books on the catalog page. Great stuff.
Gohere for the finest in fantasy, sword & sorcery fiction (and sf and mysteries and...)
Select from The Cenotaph Road Store
Choose your own corpse!
$2.99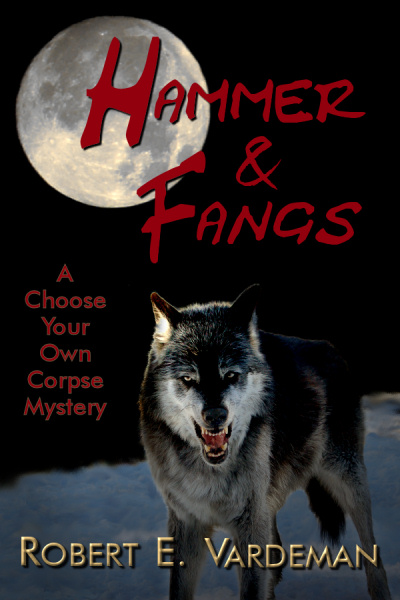 For my other online fiction, check out my CATALOG page or go straight to Amazon for both Kindle and print.
As an Amazon Associate I earn from qualifying purchases. But I won't earn anything unless you use this portal. Please?
About the site. What follows is a glimpse at the science fiction and fantasy writing I've done, including the Cenotaph Road series, God of War™, Star Trek™ and BattleTech™/ MechWarrior™, Vor:The Maelstrom™, Crimson Skies™, Pathfinder™, Traveller™, Master of Orion™. Be sure to go to the Store link for free fiction and print and e-book publishing. Read ole Karl Lassiter's 2009 NM Book Award nominated novel, Drifter or the 2011 Scribe Award nominated God of War. Don't overlook the 2011 NM Book Award and WF Peacemaker nominee for best novel , Sonora Noose. Or the 2012 nominee for best anthology, Golden Reflections. Or the 2013 nominated China Jack, 2014 the Fate of the Kinunir and 2016 The Burning Man Anomaly. 2017 Western Fictioneers Lifetime Achievement.
Enjoy!

---